UNESCO announces the winning design scheme for the Bamiyan Cultural Center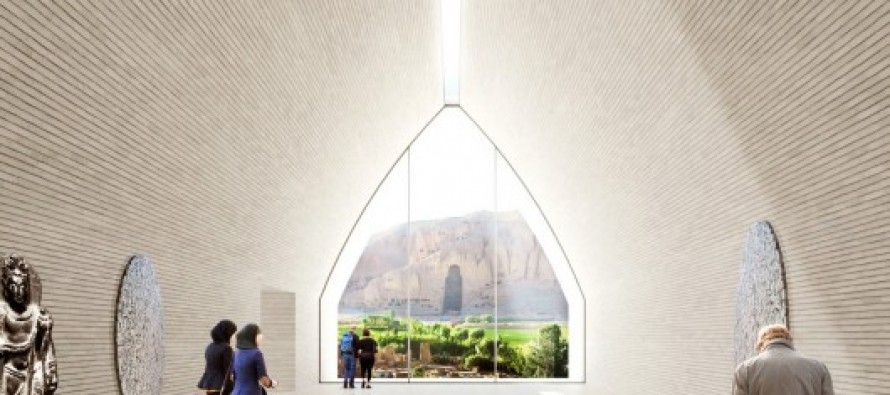 An Argentina-based team has been selected from 1,010 design entries from 117 countries for designing the Bamiyan Cultural Center.
Led by Carlos Nahuel Recabarren alongside Manuel Alberto Martinez Catalan and Franco Morero, the selected scheme is entitled Descriptive Memory: The Eternal Presence of Absenc.
The realization of this project within its designated land in one of the most prominent sites overlooking the Buddha Cliffs was made possible by the support of the Bamiyan Governor and Mayor, the Ministry of Information and Culture, the Ministry of Agriculture and the people of Bamiyan. This project of public significance is near to the UNESCO World Heritage property of Bamiyan which has outstanding universal value.
The scheme will kick off immediately with financial support from the Republic of Korea.
The jury for the selection of the scheme had emphasized on the principles of "innovation, facilitation of community, environmental consciousness, and connection to the natural and cultural landscape of the Bamiyan Valley.
President Ashraf Ghani endorsed the winning design and acknowledged UNESCO's competitive selection process.
The Afghan government vows commitment to the protection of Afghanistan's cultural heritage and will set up a major national culture program aimed at valuing and protecting the country's cultural diversity.
The Cultural Center will open new horizons for local residents and all Afghans; with the hope that this building helps people move beyond conflict, to reclaim their shared heritage and to step towards building a peaceful future.
 For further information on this topic, please visit the following links:
http://bamiyanculturalcentre.org/
http://www.archdaily.com/600403/unesco-reveals-winning-scheme-for-the-bamiyan-cultural-centre-in-afghanistan/
---
---
Related Articles
The European Chamber of Commerce was inaugurated in Afghanistan at Kabul Serena. The ceremony was attended by H.E. Omar Zakhilwal,
Medicins Sans Frontieres (MSF) or Doctors without Borders launched their activities in a 30-bed hospital in Dasht-e-Barchi area of Kabul.
Piotr Łukasiewicz, during his visit to Ghazni province, promised that his country will continue assisting Ghazni province. According to