Unfair subcontracting: who pays?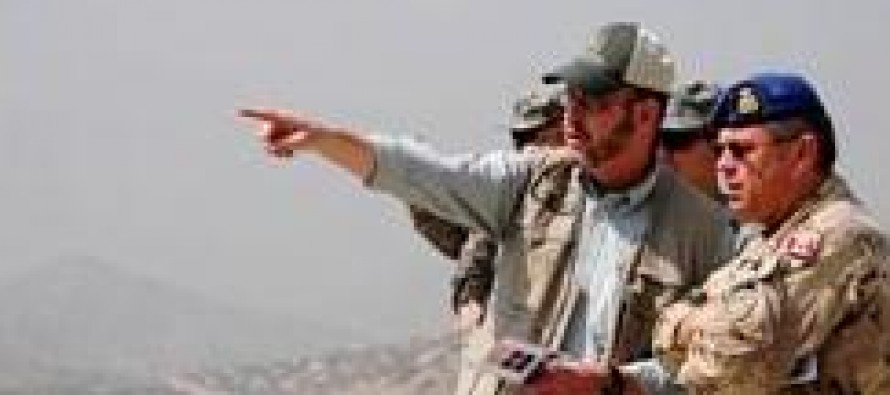 By Najib Manalai- Mohamed Said how get levitra canada Fellag, an Algerian humorist, displays in one of his shows a young Algerian embraces the Catholic faith to marry his Swiss lover. During the christening ceremony the priest pours water https://scenestealer.co.uk/2021/01/28/buy-cheapest-cialis-online/ on him and converts him from Muslim to Catholic. Later, his viagra tablets for sale wife asks him to buy some fish for a Friday lunch. The new convert buys a chicken, pours water on it and says: "You came in as a Chicken, you go out as a Fish!"
Fellag's sketch came to my mind when I read a BBC report, titled: "Afghan 'fraud' puts Nato troops at risk, US report warns". The story goes on:
"Nato forces in Afghanistan have been exposed to greater risk of Taliban attacks because best price for viagra of fraud, a US government agency has alleged.
A report said Afghan contractors paid to seal drainage channels – often used to hide explosives under roads – had failed to do so in more than 100 cases.
A Kept telling my husband how good these were. He finally tried them now he wants me to keep ordering for him too levitra sales online. We would strongly recommend you to consult your doctor before taking a medication. criminal investigation is under way, senior generals have been told.
The BBC's Andrew North in Kabul says if proven, the case is likely to deepen mistrust between Nato and Afghans.
In a letter released on Thursday, special inspector general for Afghan reconstruction John Sopko warned senior commanders that an Afghan contractor paid to seal drainage systems along strategic roads had left the work undone or badly done."
For years US and NATO forces granted huge contracts, including construction, infrastructure and even security to firms selected by themselves, under publicly unknown terms, who in turn did the job through a chain of sub-contractors and sub-sub-contractors. The people and the government of Afghanistan raised this issue every then and now with the US and NATO official. Instead of taking these concerns in consideration, the US and NATO tried to impose their choices by all possible means. When, last year, the Afghan government decided to dismantle private security companies the highest resistance came from the NATO and US. In 2010, in the Kabul Conference, it was agreed that the International Community will channel at least 50% of the Aid through National Budget but again, Alliance partners preferred not to keep their promises, pretending that private contractor were far more reliable than the government structures. Roads and buildings constructed under these, at manifolds higher prices than those built by the government are not functional anymore due to lack of quality.
Special inspector general for Afghan reconstruction John Sopko finally finds out that the thieves NATO and US agencies have baptized as reliable partners constitute a real threat to their own security. Will this lesson lead to a change in attitude or, as usual, the Afghans will keep paying for the mistakes?
---
---
Related Articles
Fish-starved Afghanistan, confident of meeting 40 percent of its demand, is trying to be self-sufficient in the next decade, eventually
The European Union will provide USD 2.5mn to promote agricultural technology in Afghanistan through the Capacity Building of Institutions Assessing
Police force in Baghlan and Samangan provinces has adopted security measures on the highways leading to Mazar-e-Sharif, where many Afghans