UNHCR assists Afghans facing harsh winter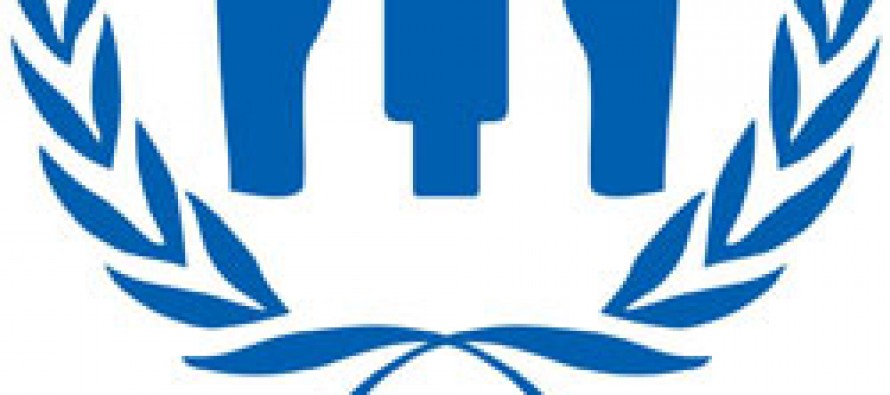 Pakobserver- Afghan Minister for Refugees and Repatriation Dr. Jamaher Anwary and Mr. Abdul Jabar Taqwa, Governor of Kabul joined the UN Refugee Agency Wednesday at the Kabul Women's Garden, to distribute emergency assistance to some 440 vulnerable families threatened by the Afghanistan's harsh winter weather.
Each year, winter cold endangers Afghanistan's most vulnerable, including the urban poor, widows, the disabled, elderly, children, and the internally displaced. Extremely cold weather in 2012 caused a high number of deaths in Kabul, including dozens of children living in Kabul's informal settlements.
This year, the Government of Afghanistan, United Nations, and non-governmental organizations have distributed emergency assistance to tens of thousands of families most at-risk during winter. Vigilance and additional resources are needed to prevent recurrence of last year's tragedy.
"Tens of thousands of families have already received assistance thanks to a coordinated effort by the Government of Afghanistan and the international community. However, close monitoring and additional resources will be needed, throughout the winter, to fulfill the urgent needs of the vulnerable and the displaced," said Minister Anwary.
Since November, UNHCR has provided warm clothing, blankets, tarpaulins, charcoal, soap, fuel, and cooking sets to more than 32,000 of Afghanistan's most vulnerable families, across the country. Urgent assistance continues, soon to reach 240,000 Afghans. Informal camps and settlements throughout Kabul city are home to some of the most at-risk, including thousands of children. The first fatality was reported Thursday, a three-year-old child.
UNHCR and partner agencies are ensuring each family in these camps receives essential assistance, including monthly heating fuel.
Contributing to the life-threatening situations in these camps are inadequate shelter, shortage ofclean water and medical care, and a severe lack of sanitation and hygiene.
"Emergency assistance responds to immediate needs, but as long as tens of thousands of people live in dire conditions, the risk of illness and death remains.
A serious commitment to solving this problem is essential," explained Ms. Ita Schuette, Acting UNHCR Representative in Afghanistan. —INP
---
---
Related Articles
Pakistan witnessed its worst fuel shortage in memory over the weekend, with about 95% of gas stations running out of
The U.S. Agency for International Development (USAID) Acting Administrator Alfonso Lenhardt announced a new $1.5 million, three-year award to the
Agricultural officials reported that wheat production in Nangarhar and Laghman provinces has gone up by 20% compared to last year's