UNICEF funds building of 75 schools in central Afghanistan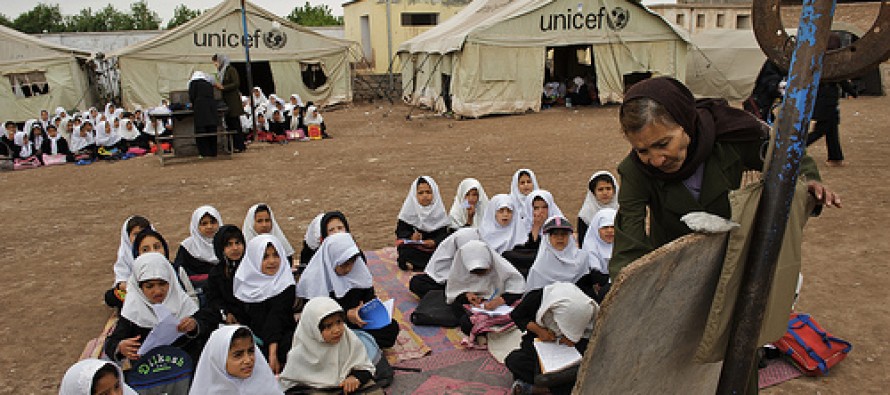 A friend and partner of the United Nations Children's Fund (UNICEF), is cialis generica providing funds for 75 schools in central Afghanistan.
A delegation of the UNICEF joined the Education Minister Dr. Farooq Wardak on Saturday canadian pharmacy with lowest generic viagra to lay the foundation of the schools.
Estimated to cost USD 25mn, the projects are to be implemented in Bamyan, Ghor and Daikundi .
Education facilities in the central provinces have not been up https://sarahwinward.com/is-pfizer-viagra-available-in-india/ to mark compared to other provinces.
The implementation of the schools is a step towards achieving the Millennium Development Goals (MDGs).
MDGs are eight international development goals that all 193 United Nations member states and at least 23 international organizations have agreed to achieve by the year 2015. The goals are:
eradicating extreme poverty and hunger,
achieving universal primary education,
promoting gender equality and empowering women
reducing child mortality rates,
improving maternal health,
combating HIV/AIDS, malaria, and other diseases,
ensuring environmental sustainability, and
developing a global partnership for development.
---
---
Related Articles
The United Arab Emirates (UAE) has contributed over USD 400mn in security, economics, humanitarian and development assistant to Afghanistan, according
The Attorney General Office (AGO) has detained 13 employees of the Ministry of Finance and Independent Directorate of Local Governance
The Government of Japan has recently provided 5.3 million fund to UNHCR, UNICEF, UNMAS, WFP, WHO and IOM for humanitarian