United State to rebuild Kajaki Dam in Helmand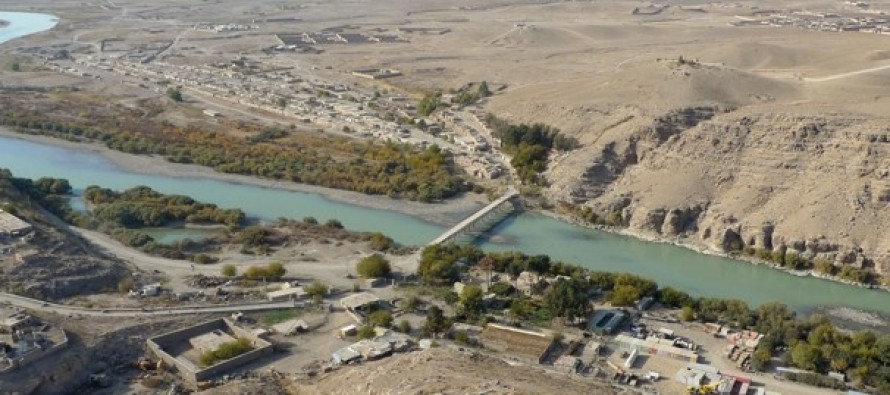 The United States of America will rebuild the Kajaki Dam in Helmand province as a part of war end programs in Afghanistan at a cost of USD 471 million dollars to the cheapest price viagra people of Helmand and Kandahar provinces who will benefit from electricity.
The dam was originally built in 1953 when Muhammad Zahir Shah the late former king of Afghanistan convinced the then U.S. President Harry Truman to build the Kajaki Dam to irrigate the arid brand name cialis overnight plains of Helmand and electricity generation. Truman's regional competition with the Soviet leader Joseph Stalin, at that time, caused him to agree to the construction of the Dam.
Now, The United States of America wants to buy cialis 5 mg invest in Kajaki Dam and start the reconstruction of Kajaki Dam under the program of development assistance.
After ten years of struggle and hardship endured by American forces, last year they could ensure the road safety of Dam.  After International Troops leave Afghanistan the security responsibilities of Kajaki Dam will be transferred buy cialis overnight delivery to Afghan Force.
The Kajaki Dam currently supplies 50% electricity needs in Helmand and Kandahar and order no rx cialis the irrigation canals irrigate dry lands.
Richard Olson, president of development office of American embassy in Kabul said:
"Kajaki Dam project is a part of America's commitment to sustain a stable, self-reliant and prosperous Afghanistan.
After soviet attack in 1979, U.S. government lost interest in the project, and during the Civil War in Afghanistan the capacity of the dam was reduced that it could only afford electricity to surrounding offices.
The United State of America has paid 266 million USD to company for building the third turbine and completing other necessary works.  The original design of the dam included 3 turbines, but only two were installed,
Regional responsible for development assistance Rozyan Casey said:
"For ensuring the security of Kajaki we trust of American and Afghan forces. It is a big project and security threats will result delay and difficulty to the work of this important project.
US officials are hopeful to complete the project by the end of 2014.
Professor Collator professor at an American University said:
"Americans during the Cold War for many years continued to work on the project of Kajaki Dam and it was an honor, prestige and credibility and now they would do it again for the same reason."
---
---
Related Articles
The National Solidarity Program (NSP) of the Ministry of Rural Rehabilitation and Development Program (MRRD) have completed 364 development projects
Plans designed to increase and sustain training and education of Afghan girls in schools and universities have been passed by
The Afghan Ministry of Agriculture has funded construction of over 500 potato storages for farmers in Bamyan province. Built at