University of Central Asia and Ministry of Finance sign MoU to deliver Certificate in Policy Analysis to Afghan civil servants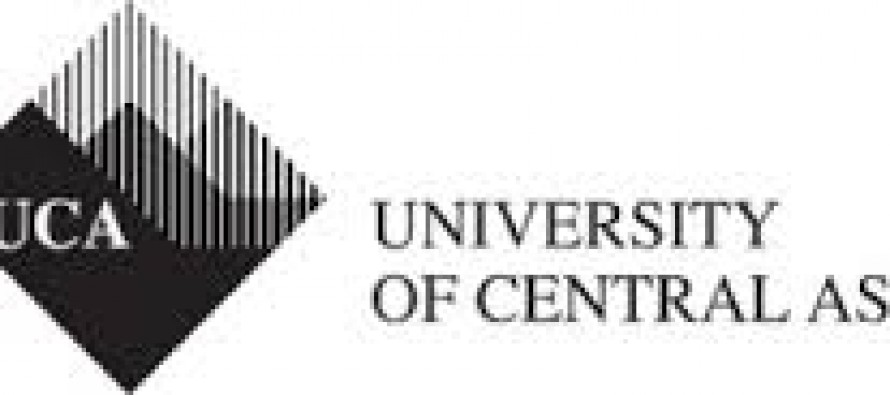 The University of Central Asia (UCA) signed a Memorandum of Understanding with the Ministry of Finance of the Islamic Republic of Afghanistan today. This MoU enables UCA to deliver a Post-Graduate Certificate in Policy Analysis (PGCPA) programme to Ministry staff and civil servants from other selected government agencies.
This agreement also enables both entities to further engage on mutually agreed programmes in the future, and allows UCA to develop other relevant training and research initiatives as requested by the Ministry.
The Memorandum was signed by Afghan Minister of Finance, Dr Hazrat Omar Zakhiwal, and UCA Director General, Dr Bohdan Krawchenko.
"I am sure the partnership between University of Central Asia and the Ministry of Finance of the Government of Islamic Republic of Afghanistan, as initiated by the Post Graduate Certificate in Policy Analysis (PGCPA), will go a long way in improving skills and knowledge of Afghan civil servants in public policy making and assist the government in delivering better policies to its people," said Dr Hazrat Omar Zakhiwal, Minister of Finance.
"Understanding that the issues facing Afghanistan are analytically complex and there are few easy solutions, the objective of this programme is to help improve the analytical skills of civil servants dealing with formidable policy agendas," said Dr Bohdan Krawchenko, UCA Director General.
Mrs Nurjehan Mawani, Diplomatic Representative of the Aga Khan Development Network (AKDN) in Afghanistan added, "By bringing the expertise of UCA in building capacities of civil servants, AKDN is broadening its programming in Afghanistan to include university-level training for central government staff.  This is an initiative that will grow over time."
A rigorous programme focused on economics and methods of policy analysis, the PGCPA will be delivered by UCA's Institute for Public Policy and Administration (IPPA) with the assistance of its Canadian partner, Carleton University based in Ottawa, Canada. The first delivery of the programme is planned for 2014 and will be repeated in 2015.
UCA's Institute of Public Policy and Administration was launched in 2011 as the first initiative of UCA's Graduate School of Development. The Institute concentrates on economic policy, the ways in which government action can promote equitable growth; and on the management of public services to examine how programmes can be made more effective and efficient. In 2012, IPPA organized a symposium on "Trade Cooperation between Central Asia and Afghanistan" in cooperation with the Afghanistan Ministry of Foreign Affairs Institute of Diplomacy and Directorate General for Economic Cooperation. It also hosted a 10-day training programme on trade policy and practice with Carleton University for Afghan civil servants.
The PGCPA programme  is part of a broader, multi-disciplinary "Research and Public Policy Initiative" in Afghanistan and Central Asia supported by the Government of Canada's International Development Research Centre (IDRC) and the Aga Khan Foundation Canada and implemented by the University of Central Asia. In addition to the public policy programme, this initiative will support research on natural resources by scholars from the region and the training of local government officials in approaches to economic development. UCA's delivery of this PGCPA is under the aegis of the Aga Khan Development Network and the Aga Khan Foundation, Afghanistan.
---
Related Articles
By Ahmadshah Ghanizada- Officials in southern Kandahar province of Afghanistan have announced to execute a new urban development master plan
Implementation of four development projects has been completed in completed in Charburjak, Khashrod and Chakhansor districts of Nimroz province. Costing
The Independent Directorate of Local Governance (IDLG) at a conference, titled "Development Conference of Khost Province" in Khost pushed for