Unprecedented rise in honey production in Afghanistan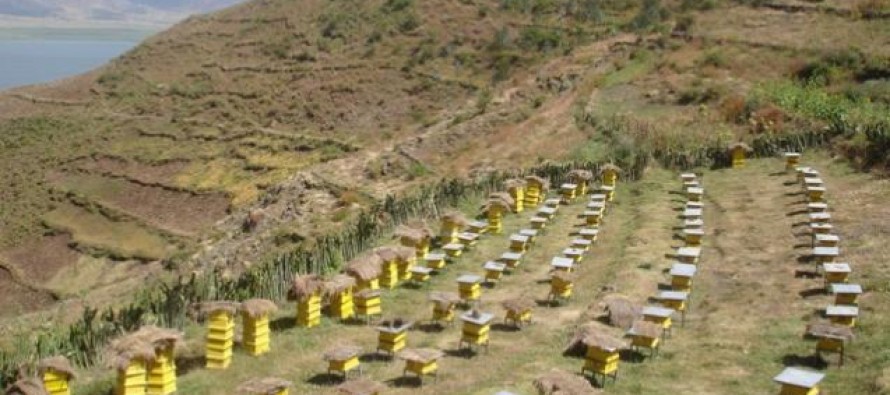 Afghanistan has produced more than 1.5mn kilograms of honey during the past two quarters, which is the highest production ever.
The Ministry of Agriculture, Irrigation and buy viagra in canada Livestock (MAIL) linked this unprecedented rise in honey production to the improvement in the capacity building of beekeepers and provision of processing equipment and honey wax.
Beekeeping is common in Badakhshan, Kunduz, Baghlan, Nangarhar, Takhar, Ghazni, Herat, Logar and Paktia provinces.
Afghanistan produces one of the world's best quality honey; however, lack of access to storage facilities and processing machinery have hindered growth of honey production in the past years.
Absence of proper processing levitra cialis is a major issue in the Afghan honey industry. Processors often use platic jars which reduce both quality of honey and product image. Lack of proper http://www.cnmeonline.com/new/shop/generic-viagra-online-canadian-pharmacy/ processing capacity means the bulk of the raw honey produced in Afghanistan is sent to Pakistan, where it is processed and re-imported to Afghanistan at a higher cost.
There are various beekeeping groups in Afghanistan. Some are part of an association like the Paktia Beekeeping Association and Nangarhar Beekeepers' Association. Some have formed viagra pills cooperatives; such as, in Takhar, beekeeping cooperatives are in the districts of Shohada, Baharak, Jerm, Wardoge, Khash and Rustaq.
---
---
Related Articles
A number of officials from the Labor and Social Affairs Department have lost their posts on the basis of the
Afghanistan German Shepherd Dogs Club is the first-ever dog shop in Kabul that aims to assist, teach and advise dog
The three-wheeled bike named Zarang has turned into a good source of income for poor families in Afghanistan. A number