Unwanted Rain- A nuisance for grapes in Ghazni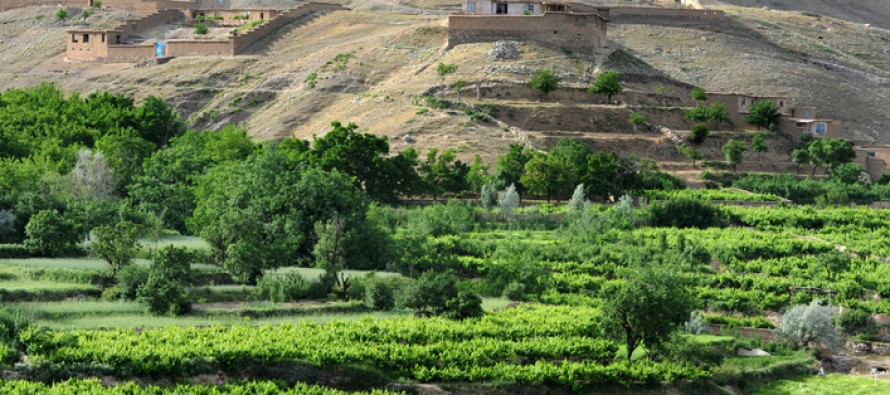 Constant rains in Ghazni province have hurt grapes production in the province.
Grape growers in Qara Baghi region at the city of Homa are not very happy about losing their grapes in the rain and have no hope to regain their production.
They said levitra tablets australia that the rain came at the wrong time of the season and washed away all our efforts with it.
The growers believe that traders would no longer come to Qara Baghi region for grapes, since not even a branch of the vineyard is left.
According to the Director of Agriculture in Ghazni Sultan Hussain Abbas, 70% of production in every vineyard has been damaged by the rain.
Ghazni is one of the largest growers of grapes in the country, with 80% of its products exported to Pakistan.
Most vineyards in Ghazni are without trellising and lying on the ground. When they ripen, they grow sensitivity particularly towards wet ground.
Monson rains cause the grapes to rot and finally die out.
Grape growers irrigate the vineyards through water pumps that are mostly rented.
A number of farmers say that they are not able to pay rent of the machines this year, as they have lost more of their production.
---
---
Related Articles
China's foreign ministry says it plans to provide $31 million worth of grain, winter supplies, vaccines, and medicines to Afghanistan.
A branch of Afghanistan's Central Bank, Da Afghanistan Bank (DAB), in northeastern Takhar province moves to a newly-constructed building equipped
The New York Times-With planning for the Western military withdrawal from Afghanistan in full swing, officials in Uzbekistan want to make a deal: we