Uruzgan finds market for its almond production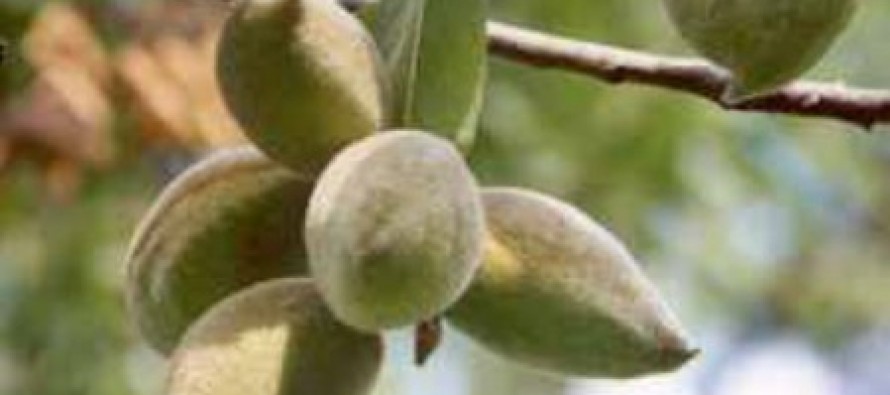 The Australian government with collaboration from the United States Agency for International Development has pledged airlifting the almond produced in the central Uruzgan province to the United Arab Emirates (UAE).
The farmers were previously faced with lack of market for their almond products due to which their almond exports never thrived.
Uruzgan's Director of Agriculture, Irrigation and Livestock Sardar Mohammad Aloko said the Australian government has donated a special machine for kernel-shell separation and the nuts would be sorted by women workers.
This new processing strategy would boost benefits for farmers and increase revenues for the government, as it enhances the quality of the product, which makes it more attractive in foreign markets.
About 40 varieties of almonds are grown, mostly in northern Afghanistan, according to a study by the Afghanistan Investment Support Agency.
The country's annual almond production was estimated at over 38,700 tons in 2005, with exports worth $9.4 million (24 percent of all horticultural exports), the study said.
Afghanistan's climate is ideal for the production and development of the many types of almond grown. More investment needs to be done to reap the benefits from almond exports.
---
---
Related Articles
Mines Ministry officials said the bidding process for copper extraction in Balkhab district of Sar-e-Pul province is completed and the
Department of Rural Rehabilitation and Development officials have established two small water dams in Khenjan district of Baghlan province. Funded
PAN by Zarghona Salehi- The Kabul Municipality's revenue reached 2.5 billion afghanis ($ 48.6 million) during the first nine months