US awards USD 16mn to provinces countering narcotics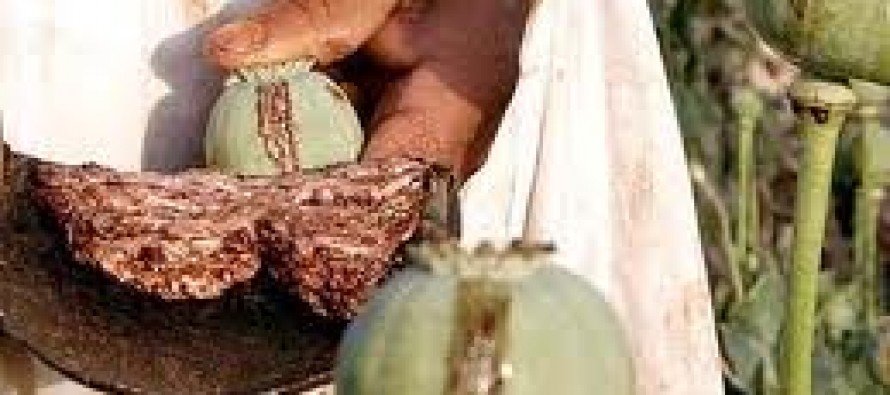 The United States has awarded USD 16mn to 17 provinces that have made efforts in curbing narcotics and/or maintaining a poppy-free status.
The award support development projects such as health, clinics, agricultural tools, https://wadsam.com/shop/cost-of-propecia/ schools and more.
Addressing a press conference on Sunday, US Embassy Coordinator Director Daniel Foote said counter narcotics is an important part of the broader US commitment viagra online in spain to a strong and sovereign Afghanistan.
"The Afghan government and people's achievements of the past year in fighting this terrible scourge sends a strong message to your international partners who are committed to continuing to work together to combat the global narcotics trade," said Foote.
Afghan Counter Narcotics Minister said poppy cultivation served as the main funding source for insurgents and mafia and called on the international community to continue their levitra show pill support in this regard.
The provinces that were awarded for 2013 under the status of poppy-free are as followed: Bamiyan, Ghazni, Jowzjan, Khost, Kunduz, Logar, Nuristan, Paktia, Paktika, Panjshir, Parwan, Samangan, Sar-e-Pul, Takhar and Wardak. These provinces were each awarded USD 1 million. The provinces of Baghlan and Herat each were donated USD 500,000 for special recognition in bringing significant find cialis no prescription required change to the poppy cultivation in their areas.
The Good Performers Initiative (GPI) was initiated in 2007 to honor the efforts of the province that attained or maintained a poppy-free status. The GPI program has granted more than $147 million since the start of the initiative in 2007 with the support of the U.S. Department of State's Bureau of International Narcotics and Law Enforcement Affairs (INL).
---
---
Related Articles
Kunduz businesswomen association said women's handicrafts have gained popularity overseas. The handicrafts include traditional clothes, carpet weaving, embroidery, bead weaving
The Asian Development Bank (ADB) has pledged to provide USD 300mn to support infrastructure projects in Afghanistan. According to ADB
Afghanistan's central bank, Da Afghanistan Bank (DAB) and Harakat- Afghanistan Investment Climate Facility Organization signed an agreement on the implementation