US cuts off funds for seven major infra projects in Afghanistan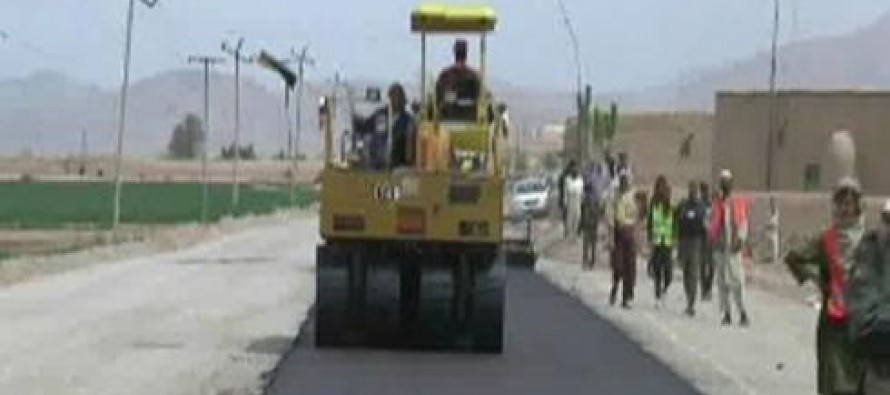 Millions of dollars of fund for seven key infrastructure projects in Afghanistan have been halted by the US government, and there is no sign of resuming aid.
The US government had committed to bear some of the costs of Dahla Dam construction in Kandahar, gas extraction in Sheberghan, Kajaki Dam reconstruction in Helmand, oil and gas exploration in Badghis, power lines extension in southern Afghanistan (Paktia and Khost), construction of Badghis ring road and procurement of 20 aircrafts for the Afghan Ministry of Defense.
The Afghan government has regarded these projects as vital for the country's development.
The US-Afghan relation deteriorated after President Hamid Karzai refused to sign the Bilateral Security Agreement, which was approved by the 2,500-member Consultative Loya Jirga last year. President Karzai issued an ultimatum in the last minute of the Jirga demanding the US to fulfill his 3 preconditions: 1) Cease raids on Afghan homes 2) Breakthrough in talks with the Taliban and 3) Transparent elections in April.
Endorsing the BSA would guarantee a close military partnership between the U.S. and Afghanistan in the years following the NATO troops withdrawal in 2014.
Meanwhile, the Council of Ministers has expressed concerns about the absence of aid from the US for the implementation of the aforementioned projects.
The Ministers have suggested holding talks with Washington on resuming the aid.
According to a statement from the Council of Ministers, the US government had committed to pay the funds in installments over a period of time. However, the Afghan government has not received any aid money after the US government paid the first installment.
Afghan Finance Minister Hazrat Omar Zakhilwal said the US government has stopped all contributions to these projects. The Cabinet did not comment on why the aid has been stopped.
---
---
Related Articles
Iranian Minister of Science, Research and Technolog, Kamran Daneshjoo, announced on Friday that his country is willing to share its
Afghanistan's Minister of Transport and Aviation, Daud Ali Najfi, said Afghanistan may soon gain a membership to the International Road
Eight development projects were completed in Sancharak district of Sar-e-Pul province by the National Solidarity Program of the Ministry of