US dollar drops against Afghani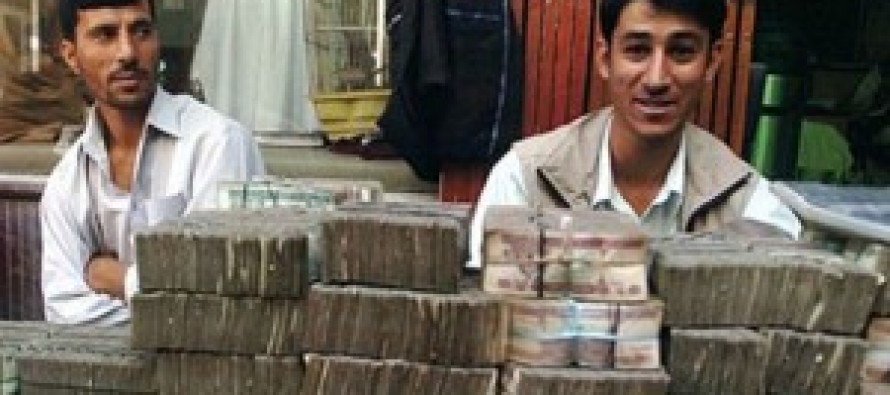 After several weeks, Afghani picks up value against the dollar.
According to the moneyexchangers in Sarai Shahzada, 1 USD was equivalent to 51 AFN today.
Some analysts link the fall in the dollar value to the amounts of dollars pumped into the economy by the Central Bank of Afghanistan.
The Afghani plummeted against the dollar for several weeks in a row.
Afghan officials had cited the depreciation in the Afghan currency to the false rumors about Afghani drowning after 2014, when many foreign troops are scheduled to withdraw from Afghanistan.
In addition, capital flight has been a key factor behind the fall of the currency.
---
---
Related Articles
District chief Mohammad Qasim Desiwal has launched spring tree plantation drive in Ghazni's Andar district. More than 5000 seedlings would
Da Afghanistan Breshna Sherkat (DABS), Afghanistan's electricity company, has disconnected the power supply of some of the high-rank officials who
The Head of Afghanistan's Independent Election Commission (IED), Fazel Ahmad Manawi, said on Wednesday that in order to have a