US, Germany stress the need for speedy reconstruction process in the north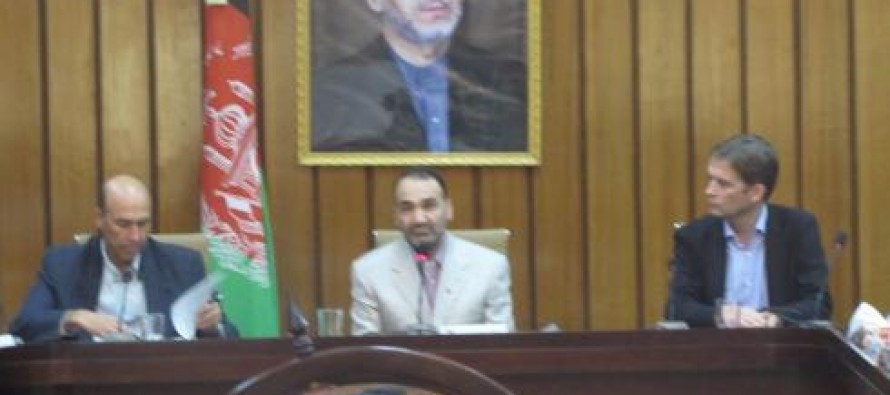 The deputy ambassadors of the US and Germany, during their visit to Mazar-e-Sharif- capital of the northern province of Balkh, held meetings with local officials including the governor and emphasized on the need for fast-track uplift of development and reconstruction process in the north.
Germany's Deputy Ambassador Oliver Owcza told in a press conference with Governor Atta Mohammad Noor that his country has allocated more than USD 4mn for development projects in Afghanistan, mainly in the Northern regions, as part of their promise of continued assistance to Afghanistan.
He said the money would mostly be spent towards training national police, road projects, improving the air traffic control system and expanding air transport in the Northern provinces, including Balkh.
His counterpart, Lorance Hogu, said that the US had set aside USD 80mn for a gas supply project from Shiberghan, the capital of northern Jawzjan province, to Balkh.
US and Germany have been close partners of Afghanistan and one of the major donors to the development of Afghanistan. They gave their promise at the Tokyo Conference to continue their assistance post 2014, when many of the foreign troops will withdraw from Afghanistan.
---
---
Related Articles
Note: This article has been revised for accuracy. The Board of Directors of the Global Partnership for Education (GPE) at
The Counter-Narcotics Department of the Ministry of Interior of the Islamic Emirate of Afghanistan announced that the Australian pharmaceutical company
Herat Governor Mohammad Asif Rahimi laid the foundation stone for three major facilities in the industrial park of the province.