US government has failed to implement anti-corruption strategy in Afghanistan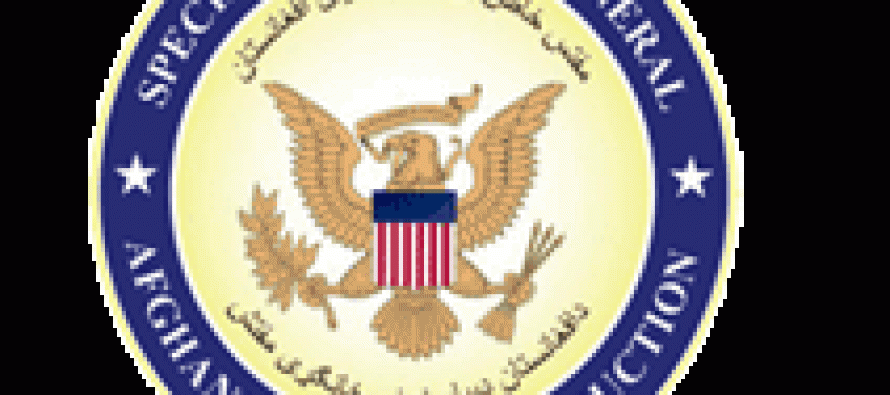 Embezzlement of aid has once again haunted the Special Inspector General for Afghanistan Reconstruction (SIGAR), who warned the US government that if anti-corruption measures are not taken, embezzlement will persist.
According to a recent report by SIGAR, the US has spent over 96 billion dollar in reconstruction of the country so far. However, the report stated that over 6.8 million dollar of aid money is at a risk of being misused.
"Persistent corruption within the Afghan government raises the risk of misuse or wastage of reconstruction funds, economic instability, decline in international support for several future development projects, and loss of trust on the government," said John F. Sapko.
The SIGAR added that the failure of the US government to implement an anti-corruption strategy in 2010 has resulted in majority of the funds being misused.
An American government watchdog revealed that the American officials have not readied any strategy to fight corruption in one of the most corrupt countries in the world.
Meanwhile, Afghan Deputy Speaker of the Lower House Mirwais Yasini alleged that the US authorities acted in a negligent manner by not doing enough to prevent fund embezzlement.
"We have not understood the position of the US with regard to Afghanistan. Whether the SIGAR report is baseless or the corruption has actually happened, nothing is known. But, negligence was observed as the anti-corruption strategy was not implemented," Tolo News quotes Mr. Yasini.
Afghan civil society activists urged the government to take the report seriously and take an immediate action in order to receive continuous assistance from the international community.
Earlier this month SIGAR had accused the Afghan Ministry of Public Health of misusing the funds provided by the United States Agency for International Development (USAID) and called on USAID to freeze future funding to the Ministry. The Ministry denied the accusations.
---
---
Related Articles
Da Afghanistan Breshna Sherkat (DABS) CEO, Abdul Razique Samadi inaugurated the solar power project in Bamyan province. Costing USD 14,150,000,
The World Food Program (WFP) received a US$1 million contribution from the Government of the People's Republic of China to
The Governance Forum Afghanistan (Govern4Afg), a platform for policy dialogue on governance topics in Afghanistan, discussed research topics for 2016.