US shutting down PRT's in Afghanistan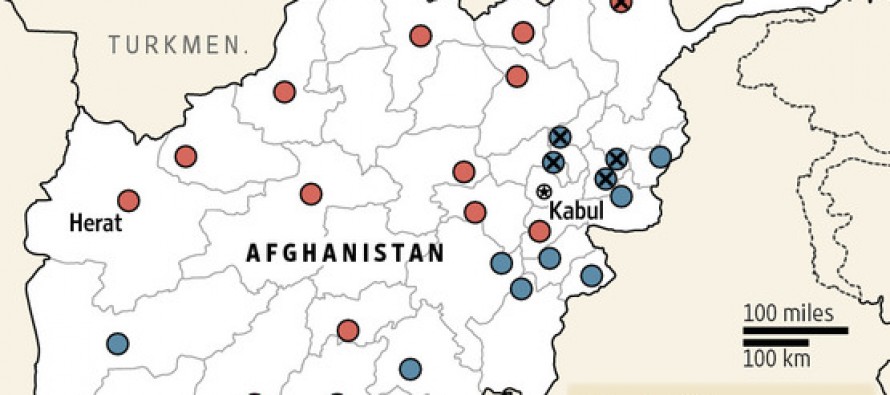 As part of their withdrawal of forces over the viagra 100 mg cheap next year, the US has begun shutting down teams that have poured hundreds of millions of dollars into infrastructure developments in the provinces.
The U.S. along with his allies had set up over two dozen Provincial Reconstruction Teams around the country to dispense development aid and advise local officials. Five of these teams have already been closed, and most of the generic cialis free shipping remainder will shut down over the next year.
The military was made in charge of the reconstruction teams, usually including some 100 troops, led by a military officer.
With most U.S. forces slated to leave in 2014, commanders at the remaining PRTs are preparing the drawdown. "We're pretty much in the business of finishing these projects," said Air Force Lt. Col. Grant Hargrove, who sale viagra commands the PRT overseeing Nangarhar province in eastern Afghanistan.
According to the Wall Street Journal, the U.S. has closed at least four PRTs in eastern Afghanistan, closing teams most recently in Laghman and Kapisa provinces.
They are also closing down  the work of smaller district support teams.
The closure is having an adverse effect on the economy of the regions, as people are losing job opportunities.
"There are no more projects. When the PRT was here they would implement several projects and create job opportunities for the people," said Sarhadi Zwak, a spokesman for the governor of Laghman.
The presence of PRTs in the provinces and districts has been a controversial subject. The international aid groups criticized the military for invading their territory.
At a conference in Germany last year, President Hamid Karzai referred to PRTs and "parallel structure" that have "undermined the development of institutions in terms of strength and stability."
People in the districts and provinces would turn to the PRTs instead of the central government for project funds.
The U.S. agreed to end the program in a partnership agreement reached in May with the Afghan government, which sees the program as undercutting the effectiveness of local institutions.
The U.S. civilian agencies are conferring a presence in many parts of Afghanistan post-2014 to continue development work and provide advice and assistance to the provincial government.
---
---
Related Articles
A number of local businessmen voiced their concerns over lack of markets and storage facilities for their agricultural products, mainly
Senior staff of the Ministry of Finance held their annual activity overview meeting in Kabul Intercontinental hotel for two day
HARAKAT-Afghanistan Investment Climate Facility has pledged USD 750,000 in aid to Da Afghanistan Bank, Afghanistan's Central Bank. An agreement to