US to spend USD 4bn a year to fund Afghanistan's military through 2017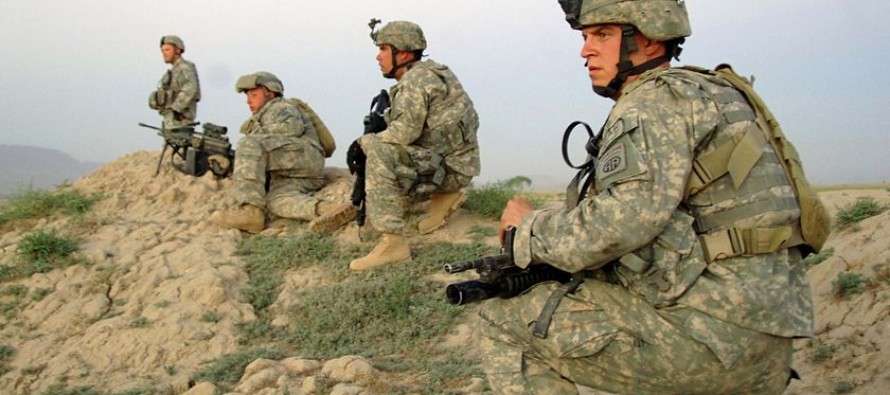 Washington has promised to spend about USD 4bn a year to fund Afghanistan's military through 2017.
President Ashraf Ghani in his remarks at the Pentagon on Monday thanked the US troops for their sacrifices and support for Afghanistan's security.
He asked Washington to continue funding the Afghan military and pressed for US troops to stay in the country longer as Afghanistan is facing the rising power of the Islamic State and the ongoing attacks by the Taliban.
The nearly 10,000 US troops left in Afghanistan will be involved in training a surge of 352,000 Afghan forces that is currently in place.
The Afghan and US delegations also discussed specific reforms Afghanistan would have to complete before receiving up to USD 800mn in US aid.
President Ghani's visit to the US comes at a crucial point for Afghanistan as the national economy is dwindling and security concerns are on the rise.
Ghani speaks in a new tone about the relationship with the US, calling for a more revitalized partnership with Afghanistan's new unity government. Former Afghan President Hamid Karzai's relationship with the US became tempestuous over time and he repeatedly blamed the US government for the persisting problems in Afghanistan.
In the meantime, a number of Afghan parliamentarians and government leaders have shown support for an extended partnership with the US.
A large number of Afghans believe that the previous government failed to properly utilize the international community's funds and expects the new government not to repeat the same mistakes.
---
---
Related Articles
The Great Britain and the United States Agency for International Development (USAID) will provide USD 105mn to help marginalized Afghan
The Afghan Civil Aviation Authority (ACAA) has said in a statement that it will suspend Safi Airways flights for failing
Da Afghanistan Bank, Afghanistan's central bank, plans to continue injecting US dollar into the market  in a bid to control