USAID contributes $19mn to WFP to boost food assistance and humanitarian air transport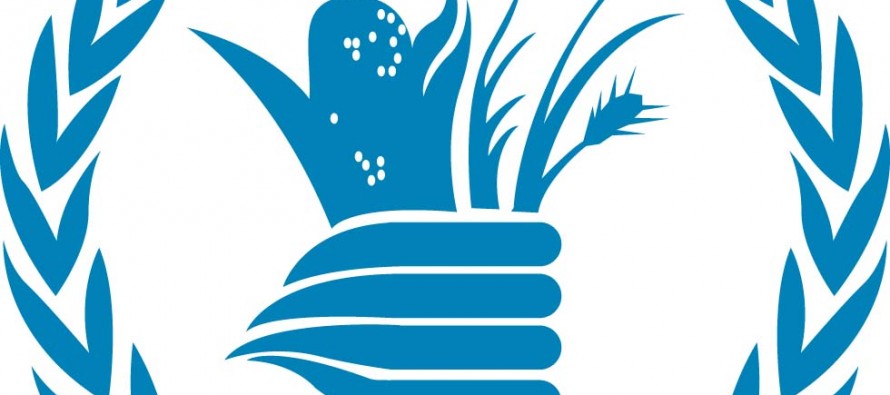 In the first half of 2016, the US Agency for International Development (USAID) has contributed USD 19 million to the World Food Program (WFP) in Afghanistan to support both the WFP-led United Nations Humanitarian Air Service (UNHAS), and WFP food assistance to vulnerable people.
USD14 million goes to supporting WFP's food assistance activities to people affected by conflict and natural disaster in Afghanistan. The remaining USD5 million goes to enhancing UNHAS aviation support to some 160 humanitarian organizations, serving over 25 destinations.
"This donation will allow WFP to reach more than 365,000 food insecure people in Afghanistan, including those who are internally displaced. It also allows WFP to work faster and smarter," said Claude Jibidar, WFP Representative and Country Director for Afghanistan. "This is because the contribution gives WFP the flexibility to purchase food stocks locally, reducing transport costs and lead times." For example, WFP will be able to buy wheat flour from local millers with whom WFP works on micronutrient fortification initiatives."
"USAID deeply values our partnership with WFP here in Afghanistan and across the globe in the fight against hunger and malnutrition," said USAID Afghanistan Mission Director, Herbert Smith. "WFP works closely with the Afghan government and national NGOs to ensure that the most vulnerable Afghans affected by recurring natural disasters and on-going conflict receive much needed food and nutrition assistance.  Recognizing that access can be challenging due to the complex security environment, USAID lauds WFP's Humanitarian Air Service which enables development and humanitarian stakeholders to safely access programme sites and beneficiaries nationwide."
In 2016, WFP plans to assist up to 3.9 million food insecure people in Afghanistan by providing food or cash to people affected by conflict and natural disasters, as well as additional nutrition support, disaster risk reduction activities and school meal take-home rations for girls and boys in food insecure areas. This year, WFP will be providing food assistance to more than 400,000 internally displaced people.
In addition, with a fleet of four aircraft, UNHAS provides a crucial means of transportation to allow humanitarians to get to areas which may not be accessible by road, in a fast, safe and adaptable manner.
USAID is WFP's top donor in Afghanistan, providing almost 50 percent of WFP's resources over the past five years.
WFP is the world's largest humanitarian agency fighting hunger worldwide, delivering food assistance in emergencies and working with communities to improve nutrition and build resilience. Each year, WFP assists some 80 million people in around 75 countries.
WFP has been working in Afghanistan since 1963 with the aim of helping Afghans build a hunger-free future for themselves and their country. WFP food is distributed on the basis of need, without regard for ethnicity, religion or political affiliation.
---
---
Related Articles
Governor Abduljabar Naimi inaugurated five newly constructed buildings for the cultural, mines, census, postal and communications directorates of Khost. The
The National Solidarity Program (NSP) of the Ministry of Rural Rehabilitation and Development (MRRD) completed fourteen development projects in Behsood
Micro hydro projects with enhanced capacities would be implemented in Badakhshan, as promised by Da Afghanistan Breshna Sherkat (DABS) CEO,