USAID Donates $25 million to WFP to Support Vulnerable Afghans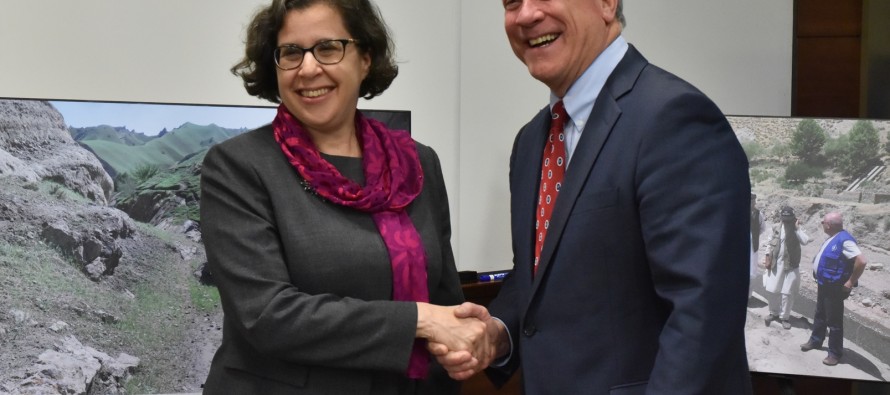 The United States Agency for International Development (USAID) announced on Tuesday it has donated $25 million to the United Nations World Food Program's (WFP's) Afghanistan Protractive Relief and Recovery Operation (PRRO) to provide cash-based and food assistance to nearly 1.7 million Afghans—mostly women and children—affected by conflict, natural disasters, and seasonal hunger.
USAID Mission Director Herbert Smith said: "This contribution will meet immediate food needs and will allow WFP to work with communities to sow the seeds for community recovery with interventions that empower vulnerable Afghan families, rebuild livelihoods, and prepare for future shocks."
USAID is the largest donor to the WFP in Afghanistan. Since 2017, USAID has provided $89 million to WFP to support emergency food and nutrition operations in Afghanistan. USAID works with 16 UN and NGO partners to save lives and reduce the suffering of communities affected by ongoing complex emergencies.
USAID's humanitarian assistance is also meeting the acute needs of highly vulnerable Afghans in water, sanitation, and hygiene; emergency basic health; shelter and non-food items; and food and nutrition assistance.
---
Related Articles
According to a latest report by the World Bank, Afghanistan's economic growth would rise to around 5% in 2015 and
By Mohammad Naeem: Officials from Bamiyan Agriculture Department have reported that New Zealand Provincial Reconstruction Team (PRT) has donated 64
According to a latest report by the Special Inspector General for Afghanistan Reconstruction (SIGAR), Afghanistan's Information and Communications Technology (ICT)