USAID hoop houses in Jowzjan Province increasing off-season vegetable production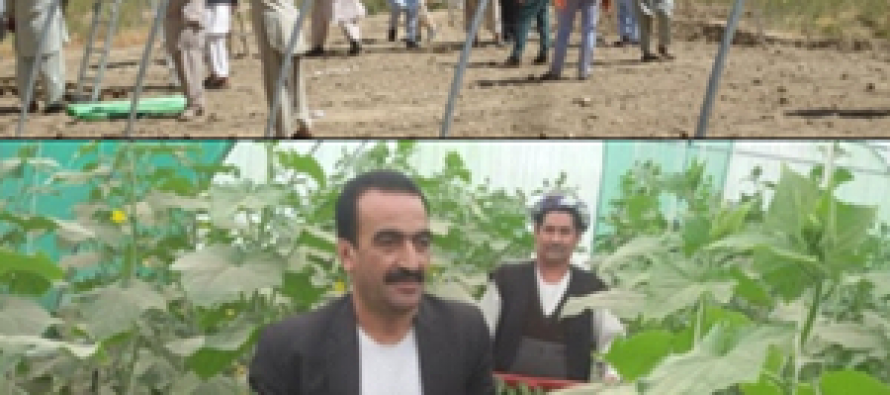 Farmers in the northern Jowzjan province of Afghanistan are finding ways to continue to grow fruits and vegetables during the winter months following assistance from USAID.
Through USAID's Afghanistan Agricultural Extension Project (AAEP II), which works to replicate agricultural best practices through linkages between the Ministry of Agriculture, Irrigation and Livestock and its regional directorates, the farmers organized to build "hoop houses" to plant off-season vegetables between November and March as a means to generate income.
The farmers' first crops produced in the hoop house were cucumbers. When farmers brought the cucumbers to the market in late November, their cucumbers were the only cucumbers in the market and the shopkeepers couldn't believe the vegetables were grown in Jowzjan this late in the year.
Because of the off season demand, the farmers were able to set a higher price and earn a profit. The USAID AAEP-II project is helping Afghan farmers to spread agricultural technologies and increase access to experienced trainers to boost production and their livelihoods.
Through the Ministry, the project will spread to 20 more provinces in the country.
---
---
Related Articles
A number of senior government officials, civil society and private sector representatives, university teachers attended a meeting organized by the
The draft for development budget was presented on Monday to the Meshrano Jirga, which inquired the three ministries about their
Afghan Higher Education Minister Dr. Obaidullah Obaid laid the foundation stone for the new building for the Computer Science Faculty