USAID provides $24mn to support WFP and local economy in Afghanistan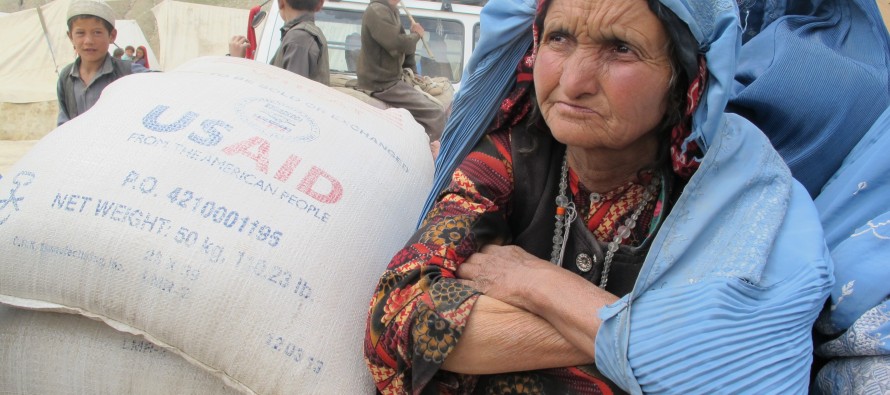 The World Food Program (WFP) receives a US$24 million contribution from the United States Agency for International Development (USAID) to support food assistance to highly vulnerable Afghans affected by conflict, displacement, natural disasters, and seasonal hunger.
"Millions of women and children in Afghanistan are food insecure, undernourished or in need of food assistance. WFP's job is to make sure that we get them the help they need – either in the form of cash or locally-bought food," said WFP representative in Afghanistan Mick Lorentzen. "Thanks to the generous and continued support of the Government of the United States, we will be able to improve people's food security, boost the local economy, and support people's livelihoods."
The contribution will allow WFP to provide assistance to more than 1.67 million Afghans, particularly women and children with cash-based transfer and locally procured food. "This contribution will reduce hunger and malnutrition among vulnerable and low-income households affected by conflict and natural disasters.
In addition to meeting immediate food needs, this contribution allows WFP to work with communities to sow the seeds for community recovery with interventions that empower vulnerable Afghan families rebuild livelihoods and prepare for future shocks," said Herbert Smith, USAID Mission Director.
In 2017, WFP plans to assist up to 2.9 million food insecure people in Afghanistan by providing food or cash to those affected by conflict and natural disasters, as well as additional nutrition support, disaster risk reduction activities and school meal take-home rations for girls and boys in food insecure areas. In addition, WFP is providing food and cash assistance to more than 550,000 internally displaced people, refugees and returnees.
---
---
Related Articles
Samira Kitman, 24, won this year's "Best Woman Entrepreneur" award during a celebration for International Women's Day at the Women's
The Founder Institute, the world's premier idea-stage accelerator and startup launch program, has announced partnership between its Kabul Chapter and
Huge taxes and lack of market for locally made jewellery have left the industry struggling in the capital, Kabul-based traders