USAID provides $791mn in fresh aid to Afghanistan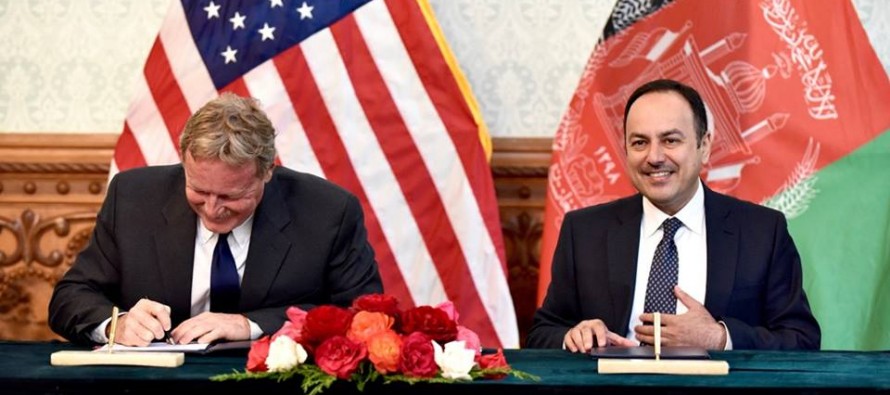 The United States Agency for International Development (USAID) have pledged to provide USD 791.16mn to the Afghan government.
An agreement to that effect was signed between USAID Director Herber Smith and Afghan Finance Minister Eklil Hakimi on Monday.
The aid package is to support programs that achieve strategic development objectives, including a thriving economy led by the private sector, a democratic government with broad citizen participation, and a better educated and healthier Afghan population.
 "These agreements are a testament to the enduring partnership between the American and the Afghan people. Over the next 12-months, this funding will enable us to implement projects and deliver valued services to our citizens across Afghanistan," said Afghanistan's Minister of Finance Eklil Hakimi.
Herber said tese agreements reaffirm U.S. determination to support the government of Afghanistan in efforts to strengthen Afghanistan's institutions, maintain gains in education and health services achieved in recent years, and improve the welfare of the Afghan people.
---
---
Related Articles
Turkey has inked an agreement to provide trainings to Afghan youth in air traffic safety and security in sectors. According
Twenty-two students received Master of Education degrees today from Shahid Professor Rabani Education University, as senior Afghan and U.S. education
By Ahmad Masoud: The unemployment and poverty levels have remained significantly high in Afghanistan where USD641.7 billion has been spent