USAID provides USD 38mn for Afghan women capacity building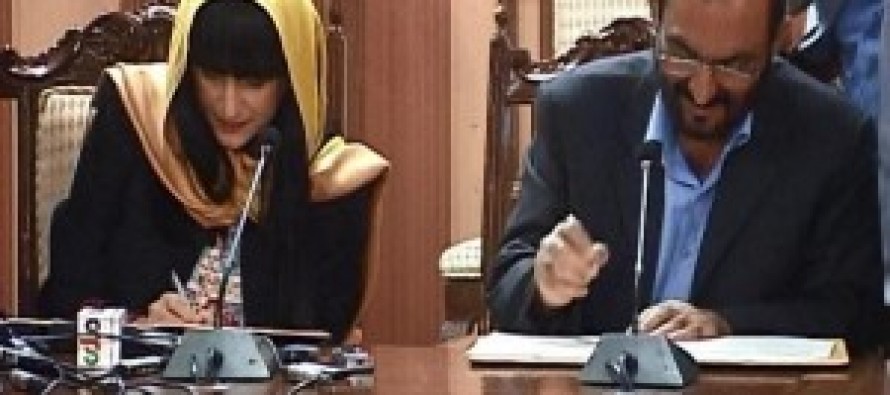 The United States Agency for International Development (USAID) is providing USD 38mn to fund a 5-year capacity building program for Afghan women.
An agreement to that effect was signed between the USAId and the Independent Administrative Reform and Civil Services Commission (IARCSC).
"The program aims to cover at least 3,000 women who have a bachelor's degree or in the exceptional situations graduates of high schools, we will train them to become managers and leaders," Head of the IARCSC Ahmad Mushahid said.
USAID envoy Meena Shirzoy said the program aims to empower women in becoming leaders and addresses gender inequality issue in government institutions.
"USAID has provided this amount of money for Afghan women to be trained through the Institute of civil services and then to be recruited in the governmental institutions," said Shirzoy.
The program falls within the framework of USAID's Promoting Gender Equity in National Priority Programs ("Promote") which seeks to advance opportunities for thousands of Afghan women to help them become leaders in the political, private, and civil society sectors.
Promote programs will help 75,000 young Afghan women become leaders in their fields over the course of the five-year program. USAID is providing $216 million to Promote, with other donors possibly contributing an additional $200 million.
The Promote program's main goal is to strengthen Afghanistan's development by boosting female participation in the economy, helping women gain business and management skills, supporting women's rights groups and increasing the number of women in decision making positions within the Afghan government.
The Promote program was designed in consultation with the Afghan Government, civil society, and the private sector. Promote will be implemented in partnership with the Afghan Government and a consortium of Afghan organizations.
According to their website, the Independent Administrative Reform and Civil Service Commission (IARCSC) was established in 1382 (2002) after the Bonn Agreement and based on Article 50 of the Constitution of the Islamic Republic of Afghanistan. The IARCSC is mandated of establishing a modern, responsive, democratic, gender sensitive, transparent and accountable public administration enabled to manage public resources efficiently and effectively for improved service delivery in fair and equitable manner.
---
---
Related Articles
Amnesty International called for the international community that is pledging aid funds to Afghanistan at the Tokyo conference next Sunday
The World Wide Web (www) turned 20 years old on 30 April 2013! Happy Birthday in arrears to our, I
Work on the asphalting of Chehlsitton Road—a 3.3km road from Baagh Chehlsitton in District 7 of Kabul city to Bagh-e-Babur—has