USAID recognizes Afghan entrepreneurs in Mazar-e-Sharif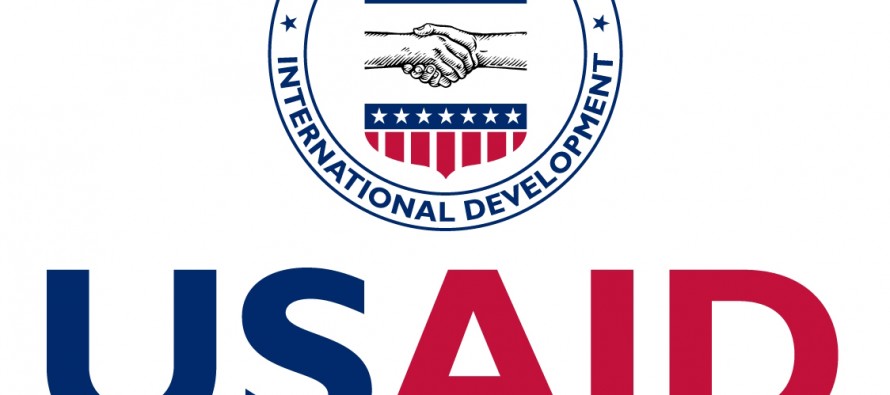 The USAID funded Assistance in Building Afghanistan by Developing Enterprise (ABADE) program conducted a ceremony to express appreciation to 35 of its Afghan partners in public-private alliances in the Northern region.
The ceremony held in Mazar on Sunday, April 10, recognized the contribution of a select group of companies that – in collaboration with the ABADE program – have invested more than 3 million dollars in expanding their businesses to create 700 new jobs over the next several years.
These investment partnerships span the full range of productive activity. Some work in food manufacturing and agribusiness, others work in clothing and furnishings production, construction materials production, metal fabrication, carpentry, digital printing, or geoscience services.
On behalf of USAID Mr. Sayed Hamid Hasami, ABADE Regional Manager-North, expressed his appreciation to the Afghan small and medium enterprises (SMEs) that had successfully completed investment partnerships with the ABADE public private alliance program.
This program promotes sustained business growth and jobs creation by mitigating the risks of investment. Under the program, SME partners define their growth plans and commit their resources to implement it; ABADE complements their plans by contributing new capital equipment and providing technical assistance to help incorporate this into the businesses' activity.
"ABADE provides vital support to the private sector in Balkh Province. This program helps us become self-sufficient, creates more job opportunities, and families are happy as they see their income increase," said Engineer Sher Ahmad Sepahizada, Regional Office Director of the Ministry of Commerce and Industry. "We have always offered our support to ABADE and are always ready to join hands with them for more development".
ABADE is a $105 million project that runs from October 2012 to April 2017. Up to now, it has developed more than 280 public-private alliances with Afghan SMEs with a combined value of over USD 260 million, resulting in increased sales and employment opportunities for Afghan businesses.
---
---
Related Articles
The European Commission announced Friday new development funding of € 1.4bn to Afghanistan for the period 2014-2020. The agreement to
Afghan ministries of Communications and Information Technology and Public Health have signed an agreement on the provision of internet access
A branch of Afghanistan's Central Bank, Da Afghanistan Bank (DAB), in northeastern Takhar province moves to a newly-constructed building equipped