USAID sponsors exhibition of Afghan products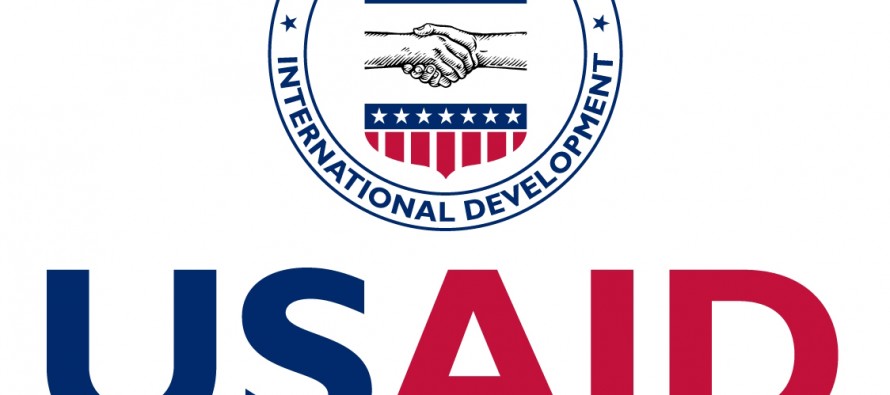 The U.S. Agency for International Development (USAID) sponsored an exhibition of Afghan products on October 18, 2016 to facilitate sales and acquaint the manufacturing companies with products and services available in the city. An estimated 100 business representatives and local government officials attended the exhibition.
Participants included representatives from the Provincial Governor's Office, departments of Economy, Women's Affairs, and Commerce and Industries, the Chamber of Commerce and Industries, the Industrialists Union, the Afghanistan Investment Support Agency (AISA), and small and medium enterprises. The expo was an opportunity for Afghan manufacturing companies to exhibit their products, learn about one another and network with government offices that work with the manufacturing sector. The USAID Assistance in Building Afghanistan by Developing Enterprises (ABADE) organized the expo, in part, because local businesses were reaching out to other provinces or even abroad to obtain products or services that actually were available in Mazar-e-Sharif.
Speaking at the event, Ahmad Wali Sangar, Economic Development Specialist in Provincial Governor's Office, said: "ABADE is a very useful and effective program whose support to the growth of Afghan small and medium enterprises to meet local demand and create jobs is impressive, and a crucial step towards the self-sufficiency of Afghanistan."
USAID Acting Mission Director Tamra Halmrast-Sanchez said that rapid growth in manufacturing, construction and the services sectors in Afghanistan offer many opportunities for business start-ups.
"USAID helps Afghan entrepreneurs to seize these opportunities and prosper. We believe that the private sector, working hand-in-hand with public institutions, is the key to long-term economic growth and prosperity in Afghanistan," she said.
The USAID ABADE program supports public-private alliances to encourage sustained business growth and create new jobs by mitigating the risks of investment. Under the program, partners in small and medium enterprises develop plans for growth and commit their own resources to implement the plans. USAID provides them with capital equipment and technical assistance. Since its inception in October 2012, the five-year, $105 million USAID ABADE program has developed more than 297 public-private alliances with Afghan small and medium enterprises with a combined value of over USD 292 million, resulting in increased sales and employment.
---
---
Related Articles
The defense lawyer for Sher Khan Farnood- the Chairman of Kabul Bank until late 2010- suggested that the Kabul Bank
About 14,000 locals from villages of Hazar Sumuch and Kunjak in Takhar province will benefit from a reliable energy supply.
Afghanistan is in talks with Chinese officials over the building of a permanent exhibition center in Kabul. The Chinese are