USAID supports Afghanistan's "farmer-focused" approach to develop agriculture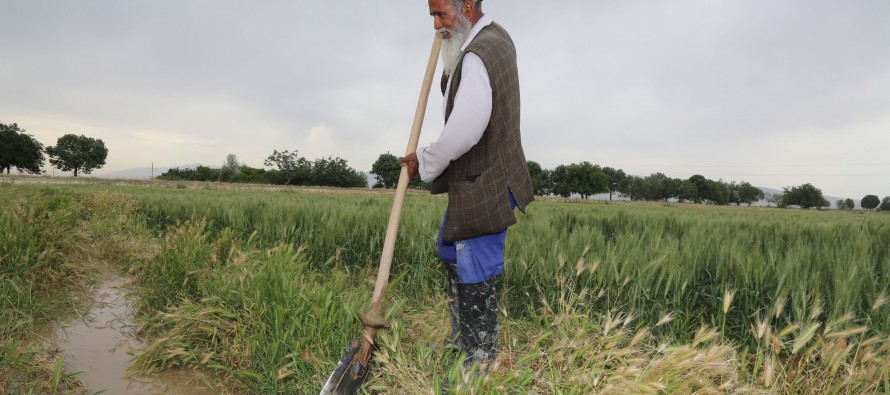 The Ministry of Agriculture, Irrigation and Livestock of Afghanistan (MAIL) and United States Agency for International Development (USAID) signed agreements on Monday to roll out new agricultural projects and extend a few ongoing initiatives.
This partnership will contribute to the Government of  Afghanistan's new strategy toward a "farmer-focused" approach to develop the country's agricultural sector.
Agriculture is critical to Afghanistan's food security and a key driver of economic growth.  U.S. assistance to Afghanistan's agricultural sector focuses on creating jobs, increasing incomes and productivity, enhancing food security, creating export markets and strengthening the Afghan government's ability to promote broad-based growth.  Through implementation of the new projects and the extended ones, MAIL and USAID will continue to collaborate on projects that involve:  production and marketing of high value horticultural and livestock products; rehabilitation of irrigation canals, and greater use of agricultural technologies.
"With support from USAID, the "farmer-focused" approach will enable MAIL's efforts to result in improved food security and increased incomes for farmers and agribusinesses in financially-sustainable and environmentally-friendly ways," said MAIL Minister Assadullah Zamir.
"Over the past year, USAID's partnership with the Afghan Ministry of Agriculture has helped more than 55,000 households through training and alternative development interventions in targeted areas, and our support for farms and agribusinesses has resulted in over $30 million of sales," reported USAID Mission Director Herbert Smith in his remarks at the event.
The announcement comes at an opportune time as MAIL prepares for the Brussels Conference on Afghanistan this October.  The conference, as per a European Union press release, will be an opportunity for the "government of Afghanistan to set out its vision and track record on reform. For the international community, it will be the opportunity to signal sustained political and financial support to Afghan peace, state-building and development."
With almost $17 billion spent on development programs in Afghanistan since 2002, USAID provides the largest bilateral civilian assistance program to Afghanistan. USAID partners with the government and people of Afghanistan to ensure economic growth led by the country's private sector, to establish a democratic and capable state governed by the rule of law, and to provide basic health and education services for all Afghans. 

---
---
Related Articles
Retailers reported on Thursday that prices of petroleum products went down while gold and food items rose. The increase in
Afghan Ministry of Transport and Aviation signed the contract on reconstructing the Kabul International Airport with Japan's ambassador to Afghanistan.
Afghanistan remains to be the highest recipient of aid money from the United States Agency for International Development (USAID) despite