USD 2 million allocated for development of Herat industrial park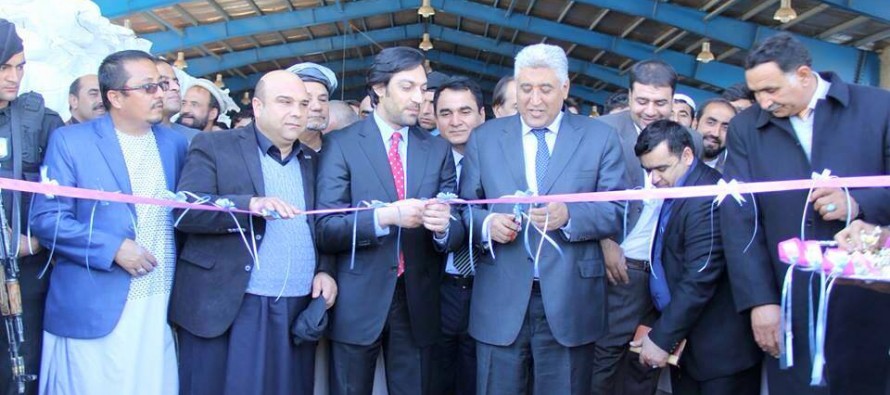 The Afghanistan Investment Support Agency (AISA) has announced to allocate USD 2 million for development of Herat's industrial park.
The announcement was made by AISA chief Mohammad Qurban Haqjo during his cialis order online visit to the industrial park along with local officials and investors.
Haqjo joined Herat governor Mohammad Asif Rahimi to inaugurate the Herat Silk Carpet cialis tablets foreign factory in the industrial park on Sunday.
The USD 6mn factory is established by one of the local viagra pfizer online investors.
Having a capacity of producing 150 carpets a day, the factory has generated job opportunities to 150 Afghans in the province.
"AISA is making efforts to provide the needed facilities for investors and boost investment in Herat," said Haqjo at the inaugural ceremony.
Rahimi emphasized viagra on line canada that the establishment of Herat Silk Carpet factory would encourage other investors to invest in the country.
Meanwhile, officials of the factory said they planned to expand the factory and increase its production to 500 carpets a day.
---
---
Related Articles
The Afghan-Turkey air corridor opened on Tuesday during a special ceremony in the presence of government officials, Turkish ambassador, officials
In November 2017, the Afghanistan Research and Evaluation Unit (AREU) launched a three-pronged research initiative with financial support of the
Lately, a number of patients in Kabul have complained about the different ways that Afghan doctors try to swindle them