USD 3.2bn allocated for development projects in the next budget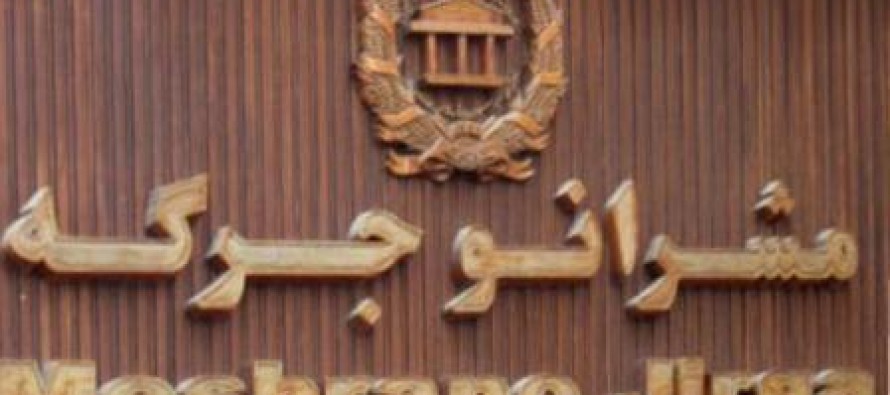 The draft for development budget was presented on Monday to the Meshrano Jirga, which inquired the three ministries about their plans for the next year.
In the new budget, USD 148mn has been allocated to the Ministry of Agriculture, USD 471mn to the Ministry of Rural Rehabilitation and USD 497mn to the Ministry of Public Works.
Rural Rehabilitation Minister Wais Ahmad Barmak said development projects would be implemented in 7,000 villages under the National Solidarity Program (NSP).
He added NSP's have been implemented in 34 provinces, but due to security reasons 23 districts are not yet covered.
Agriculture Minister Mohammad Asif Rahimi told the house that his ministry had earmarked for the first time an amount of 520 million AFN for building water dams in 2013.
"But this allocation, given provincial and district-level requirements, is inadequate."
He said 461 million AFN were proposed to be spent on modern cold storage facilities in Kabul, Herat, Balkh, Kandahar and Nangarhar provinces. Reforestation projects will account for 260 million AFN and measures to prevent livestock and plat diseases will cost 104 million AFN.
Major projects funded by the new development budget include water dams, a ring road in Kabul, reforestation and reconstruction of the Salang route.
---
---
Related Articles
Construction on the international standard taxiway at the Kabul airport was launched on May 22, 2012. The project, funded by
Hundreds of Herat shoemakers protested in front of the governor's office, asking the authorities to support domestic products and increase
Pakistan's Special Envoy to Afghanistan has announced that the country has lifted its tariffs on fresh fruits imported from Afghanistan,