USD 30mn Afghan de-mining contract awarded to Sterling Global Operations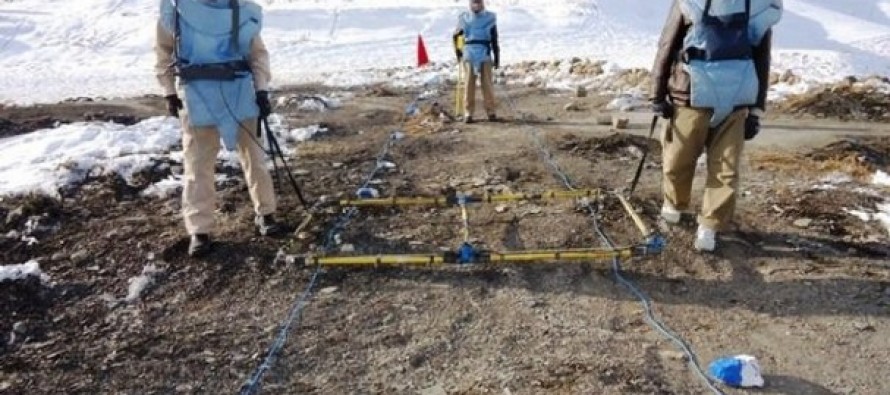 Headquartered in Lenoir City of Tennessee, Sterling Global Operations won USD 30mn contract for demining work in Afghanistan.
The contract will focus on removing landmines and unexploded ordnance at Bagram Air Field and other bases and areas throughout the country, according to the news release from the company.
"This contract assigns to SGO countrywide responsibilities for demining and removing the dangerous explosive remnants of war," Matt Kaye, SGO's president and CEO, said in the release. "The most important service we provide is protecting the lives of American and foreign military members and civilian employees, the facilities in which they work, and the lives of host nation civilians who face danger every day when they're just walking near their villages or in their fields."
Sterling Global was formed in October by the merger of Lenoir City-based EOD Technology and Reston, Va.-based Sterling International.
The company said it has carried out demining and battle area clearance for three years under two Army contracts, and also holds two other contracts with the U.S. Army Corps of Engineers. The company is also executing an approximately $25 million mine clearance program in Kandahar, Afghanistan that is funded by the United Arab Emirates.
In the news release, Sterling Global said its workforce on the new contract will be made up of expert teams from the U.S., Afghanistan and other countries. They will use equipment including mine and munitions detection devices, personal protection equipment and armored bulldozers. (Knoxville News)
---
---
Related Articles
First Lady Rula Ghani announced on Wednesday that the National Unity Government had been working to build the first-ever women's
Afghan Ministry of Finance has collected 54.68bn AFN in customs revenue this year, which is up by 7% over last
Just as other years, the United Nations High Commissioner for Refugees (UNHCR) has begun distribution of winter assistance to the