USD 6mn pledged to fuel female participation in upcoming Afghan elections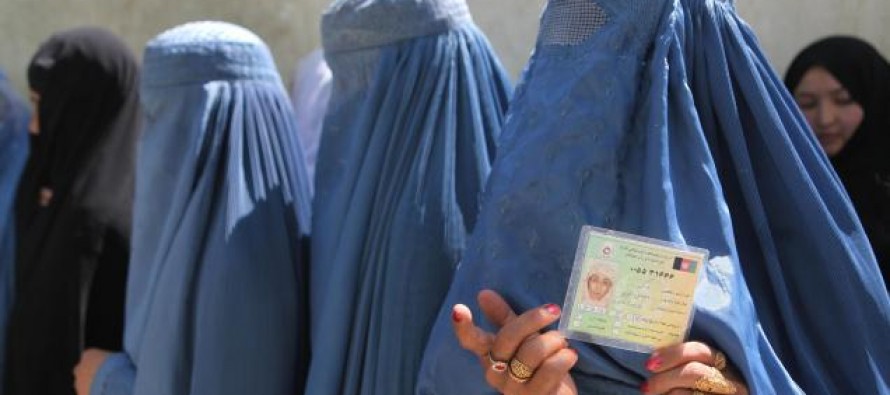 In a bid to increase the number of women participating in the upcoming elections, the Asia Foundation and UK's Department for International Development (DFID) have pledged USD 6mn to the Afghanistan Independent Election Commission (IEC).
According to IEC, women form nearly 50% of eligible voters, which indicates that their participation is crucial to ensuring legitimacy and transparency of the elections.
The number of women receiving voter cards has increased from last year, with the current number of voter cards held by women at around 152,000 out of the 627,000 total cards that have been issued.
"Our project will ensure that women have visibility and a voice in the electoral process and the number of women candidates hopefully will increase," said Mark Kryzer, the Asia Foundation's representative to Afghanistan. "Enhancing their access to justice and supporting their participation in elections is fundamental to Afghanistan's future prosperity and democratic freedoms."
Security remains to be a challenge to achieving a higher voter turnout. Voter registration in as many as 10 districts has remained closed due to security threats across the country.
Other issues hindering the election process are lack of a sufficient monitory system for campaign, regulations on candidate campaign expenditures and the nominations of Electoral Complaints Commission (ECC).
---
---
Related Articles
The Central Statistics Organization (CSO) and Afghanistan Chamber of Commerce and Industries (ACCI) have predicted tough economic ties ahead as
Delivering a speech on "Economic Statecraft" at the Singapore Management University, US Secretary of State Hillary Clinton underscored the importance
In a bid to strengthen relations between the two nations, Afghanistan and Kyrgyzstan signed several bilateral pacts on Sunday. The