Users see positive impact of social media in Afghanistan, Afghan-German study finds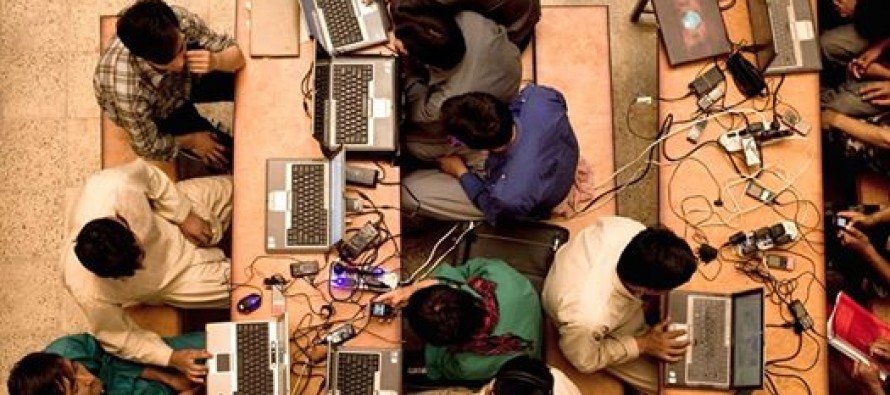 Afghan-German Cooperation and ATR Consulting launched the first in-depth study on usage and perceptions of social media in Afghanistan on Wednesday.
As the survey found out, Afghan users generally believe social media can have a positive impact on their country and see significant opportunities. The main focus of the survey was to find out the impact of social media on the way people communicate nowadays in Afghanistan. As the report explains, channels like Facebook, Twitter, Google+ and YouTube are becoming increasingly relevant to a rising number of Afghans.
The survey was based on both quantitative and qualitative responses from more than 1,100 participants in the capital Kabul and in the six north-eastern provinces Balkh, Badakhshan, Baghlan, Kunduz, Takhar and Samangan.
According to participants interviewed for the survey, networks like Facebook, Twitter and YouTube offer opportunities for more Afghans to become better informed. Social networking sites, they believe, can also help increase accountability between politicians and their constituents. Politicians and members of the general public who took part in the survey report that social media makes it easier for voters to get in touch with public servants. The majority of users expressed the opinion that social media had a positive impact on the 2014 presidential election campaign.
The report notes that Afghan social media users are what could be referred to as 'agents of change' in Afghan culture. There is a clear divide between users based in urban and rural areas, with users based in Kabul and larger cities more likely to be politically active.
Young people and members of civil society organizations (CSOs), for example, report that they use sites to mobilize people at home and abroad. Similarly, journalists and the press can connect with members of parliament and collect and spread information to a wider audience, both inside and outside Afghanistan.
The German Government and its Afghan partners have set themselves the goal of developing the capacities of the state, civil society and the private sector – both in Kabul and in the north of the country. At the same time, Afghan-German Development Cooperation is working with local partners to foster sustainable, peaceful development in Afghanistan.
ATR Consulting is a research company based in Kabul that measures Afghanistan's social, economic, political and governance sphere. The company also specialises in monitoring media, including social networking sites to examine the sociocultural impact on the population.
---
---
Related Articles
1. Average people think MONEY is the root of all evil. Rich people believe POVERTY is the root of all
Da Afghanistan Breshna Sherkat (DABS), Afghanistan's national electricity company, has disconnected the electricity lines of many customers, including a number
The tender for the renovation of Afghanistan's major south-north route, the Salang Tunnel, is awarded to an Afghan company. The