Uzbek oil tanker docked in Hairatan port after 16 years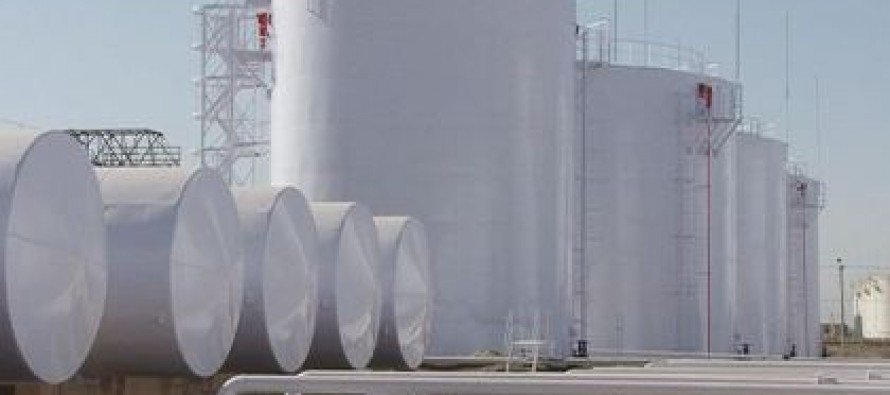 An oil tanker from Uzbekistan docked at Hairatan border in Langar province after 16 years.
Mohammad Sabir Zaheer, chief of oil at Hairatan border, said the tanker, capable of holding 250 ton of fuel, has arrived in the region bordering with Afghanistan after crossing the Amu River.
Transit of goods via ship used to take place through the Amu River, "border" between Afghanistan and Uzbekistan. The transit halted in 1996 coincided with the peak of the civil war in the country.
Business transactions did continue a few years after the war. As Taliban's control of the north became intensified, the ships refused to enter Afghanistan soil.
During the Soviet Union, tens of ships would bring aid to Afghanistan and also trade goods through the Amu River at the Hairatan port.
Mr. Zaheer welcomed the opening the resumption of the ships entrance.
"The restart of these ships entrance will directly affect the price of the fuel, and we are hopeful that with the continuation of this trade between Afghanistan and Uzbekistan, fuel price would drop in Afghanistan," said Mr. Zaheer.
He added that the 3,000 ton of fuel purchased by the Afghan government from Russia will soon enter Afghanistan through this port.
Hairatan port is the only port in Afghanistan that offers land and water carriers.
Thought Afghanistan and Uzbekistan share a history and a similar culture and language, relations between the two nations darkened in some cases-especially during the Taliban reign.
Afghanistan exports fifteen million dollars of commercial goods annually to Uzbekistan, while Uzbekistan's exports to Afghanistan exceed two hundred millions dollars annually.
The Afghan government has signed various contracts with its neighboring country in the past 15 years to strengthen economic and trade relations.
Uzbekistan has agreed to assist Afghanistan in the sectors of transit, power transfer, road construction, agriculture and irrigation, and tourism.
Currently, about 70% of Afghanistan's fuel is provided by Uzbekistan.
---
---
Related Articles
Belambai villagers received agricultural training from the District Agricultural, Irrigation, and Livestock (DAIL) program in Panjwai district, Kandahar province, Feb.
Balkh University in Afghanistan today unveiled the country's first Associate Degree in Business Accounting – part of a program supported
by Akbar Borran Afghanistan has targeted a transformation period between 2015 to 2024 to achieve self-sufficiency. The economy is heavily