Uzbekistan Ready to Invest Further in Afghanistan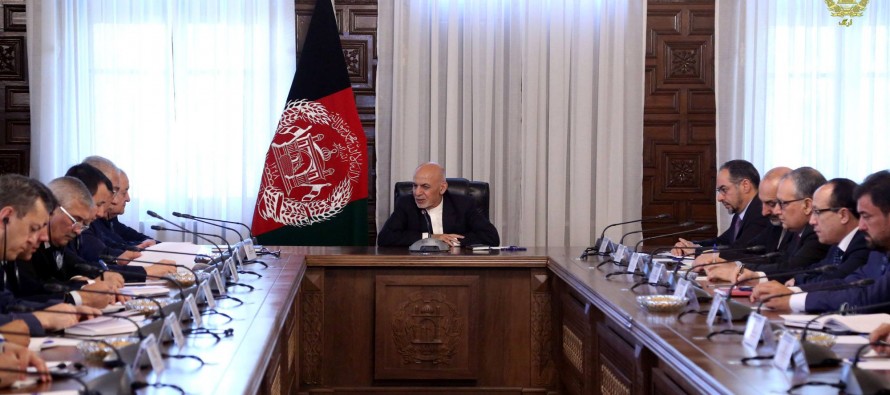 Led by Uzbekistan's Foreign Economic Relations Minister Jamshid Kuchkarov, a high level delegation met with President Mohammad Ashraf Ghani and CEO Abdullah Abdullah to brief about progress achieved between the two nations and about boosting further cooperation.
President Ghani welcomed the delegation and thanked Uzbekistan for holding the Tashkent conference on Afghanistan.
Kuchkarov affirmed that his country was ready to further invest in Afghanistan's infrastructure including the cement sector.
He committed to create opportunities for investment in Termez and address the issue of providing visas to Afghans.
He also reaffirmed his commitment to invest USD 500mn in the Mazar-Herat railway.
"We want technical teams from both countries to start work on the railway project and our country will cooperate with Afghanistan over establishing six textile factories in the country and in this regard, we are completely ready," he added.
He also said that 3,000 hectares of land had been put aside as a free trade zone close to Afghanistan's border.
Uzbekistan recently established a transit hub in Termez city of Uzbekistan.
The hub, situated near Uzbekistan's Andi Jan port, includes a railway line and station, a trade center for commercial goods and roads for transporting of goods, and it is available for Afghan traders to use.
The port will enable Afghanistan in the long term to expand its trade ties with Russia and China. On the other hand, Uzbekistan will be able to transport its goods to Iran–and from Iran to the Gulf countries–through the Mazar-e-Sharif-Herat highway.
The trade value between the two countries stood at USD 600mn last year, of which USD 200mn was Afghanistan's exports to Uzbekistan.
---
---
Related Articles
The Afghan business community leaders have criticized the government for delay in forming the government. President Ashraf Ghani assumed power
The foundation stone of a school in Khanqah district of Jawzjan province was laid on Wednesday. Built in Kaltah Shaakh
The Director of National Intelligence (DNI) James R Clapper said the Afghan economy is likely to shrink after the withdrawal