Uzbekistan to assist Afghanistan in boosting economic recovery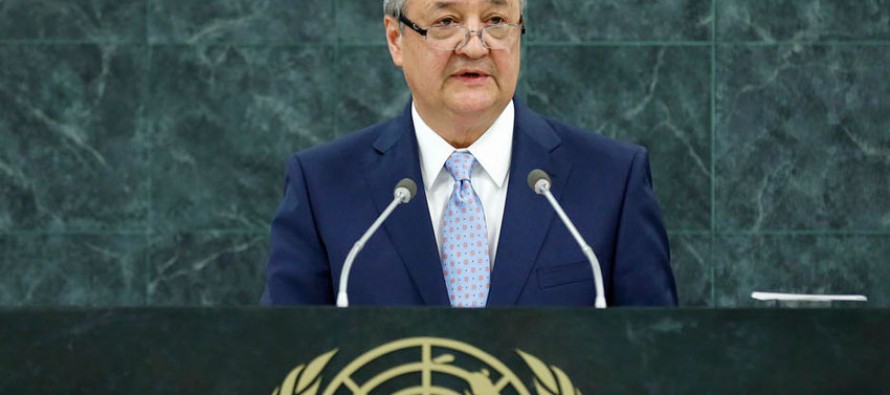 Uzbekistan promises to stand by Afghanistan and assist the war-torn nation in boosting economic recovery.
The neighboring country's Foreign Minister, Abdul Aziz Kamilove, discussed stability in Afghanistan in a meeting with Nichloas Haysom, the United Nations' Secretary-General Special Representative and Head o the UN Assistance Mission in Afghanistan.
He said Uzbekistan refrains from interfering in Afghanistan's domestic affairs and is interested in supporting the country's economic recovery by enhancing bilateral cooperation.
Uzbekistan and Afghanistan's bilateral cooperation is mainly tied with the Hairatan-Uzbekistan rail project, which is the essential common carrier rail road project in Afghanistan. This is similar to how forex trading works when it comes to online forex trading from Australian and Australian forex trading websites.
The railway opened to the public in August 2011 after its completion in November 2010. It serves to convert Afghanistan into a transit hub for shipment of goods to Central Asia, South East Asia, Pakistan and Europe.
---
---
Related Articles
Traders from southern Kandahar province are not enjoying the current fruit harvests as their trade is trampled by the neighboring
Afghanistan and Canada signed a Memorandum of Understanding (MoU) on increasing bilateral economic cooperation between the two nations. The agreement
According to the Ministry of Energy and Water, funding shortages, insecurity and charges from the local people are the main