Villagers Receive Humanitarian Aid from District Governor, ANSF in Arghistan District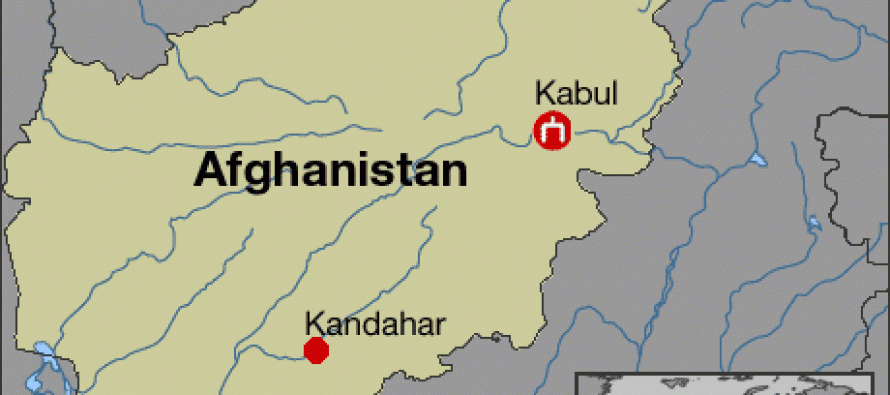 ARGHISTAN DISTRICT, Afghanistan – Local villagers from Lowy Deh, Amin Kalay and Khushk Rud received humanitarian assistance bundles from the District Governor Haji Abdul Ghani and Afghan Local Police leaders in Arghistan district, Kandahar province, Feb. 6. Approximately 100 bundles of humanitarian aid containing winter clothing, blankets, shoes, toys and children's books were distributed at the three villages.
"The people of Afghanistan have experienced 30 years of war," said District Governor Haji Abdul Ghani. "Giving these items to the people shows the Afghan government has not forgotten them and strengthens the bond between the villagers and the government."
Local village elders commended the newly appointed District Governor for his willingness to contribute so much to the community.
"The former governor rarely came to visit our village and listen to our problems and needs," said the village elder from Lowy Deh. "We need to a school and a well and basic things like clothing and books."
"Giving Humanitarian Assistance shows villagers that the government is not only working toward projects and governance, but also for their well being," said a Special Operations Forces team leader. "It raises the morale of the people."
---
---
Related Articles
This article was originally published on Free Women Writers. Recently I came across an Afghan couple who seemed to be
Adela Raz assumed charge as the deputy foreign minister for economic affairs today. The Ministry of Foreign Affairs (MoFA) said
The Ministry of Finance today signed a grant agreement of $55 million with the World Bank. The grant is being