Visa on arrival for foreign investors coming to Afghanistan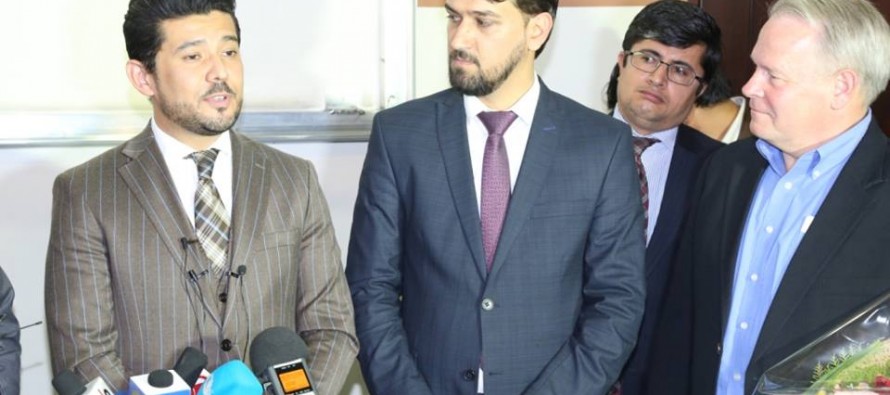 The Afghan government has officially launched issuing visa on arrival at the Hamid Karzai International Airport (Kabul Airport) to foreign investors in an effort to boost buy cialis once daily foreign investment in the country.
Bret Dalton, an American businessman who is going to be investing in the aviation sector of Afghanistan, was the first foreigner to receive his visa on arrival on Monday.
The new visa processing no longer requires investor online purchase cialis to submit documents to an Afghan embassy near them. They will send their document to the foreign affairs ministry and then collect their visa on arrival.
The visa is valid for three years and there are no restrictions in terms of nationality.
This comes as foreign investment has declined significantly in Afghanistan in the past three years.
The Afghanistan embassy in Washington D.C states the following documents are required for visas on arrival.
A notarized copy of a valid business license with at least six-month validity
A new notarized bank statement to prove there is a minimum of $100,000 USD in the account
A visa application form with a recent photo
The exact address of the company along with the valid commercial document in which the address of the company is cited
Visa payment fees are paid in accordance with Article 27 of the Travel and Residence Law for Foreign Nationals in Afghanistan. It is only applicable for issuing a business visa for business people and investors
An original copy of the business letterhead from the company
Police Clearance or No-Objection Certificate
---
---
Related Articles
According to the Pajhwok Afghan News Agency (PAN), the Mines Ministry has made 80% progress on finalizing the iron ore
The Afghan government will invest USD 12 million in the establishment of a milk processing complex in Ben Hesar Farm
(Pajhwok Afghan News Weekly Price Report) Prices of diesel and Iranian gold fell but that of Arabian variety gold soared during