Vocational training courses to militants who joined peace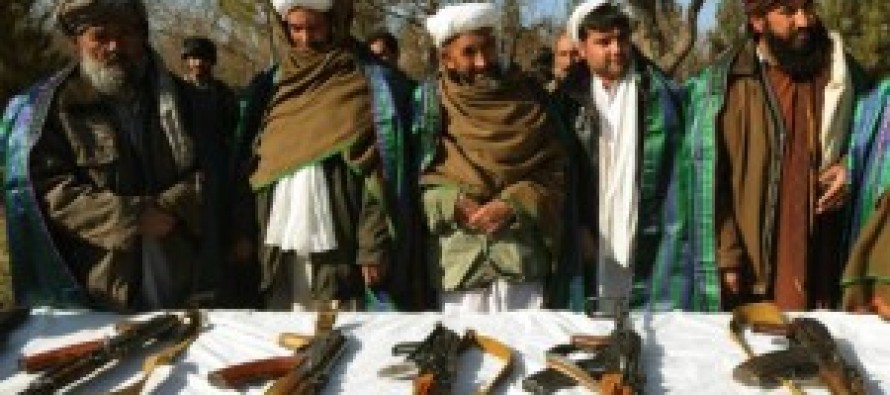 Vocational training courses are initiated to a number of militants who have recently dropped their weapons and have joined the nation's peace process in Herat province.
Head of the High Peace Council Secretariat in the West zone Ahmad Yama Amini said a 6-month vocational training course has been launched jointly by the High Peace Council and Ministry of Labor and Social Affairs.
The training course is offered to 100 individuals, 50 of which are former Taliban militants who have now embraced peace.
According to Mr. Amini, the course provides training on mobile, vehicles, motorcycle and other repairing works.
Mr. Amini added that families, including women and children, who have joined the government, would also receive trainings in carpet weaving.
"I am happy to be a part of this course, where I can learn a profession. My five years of life in war gave me nothing but poverty and misery," said Mullahdad Yaktan, a former Taliban member.
Meanwhile, Chief of Herat's security Rahmatullah Sapi said 38 groups of Taliban joined peace process this year. A total of 500 militants have accepted the Afghan government.
---
Related Articles
The Government of Japan has donated USD 7 million in support of UNICEF's drive to provide life-saving vaccines, addressing urgent needs
With the religious festival of sacrificing animals on Eid-ul-Adha approaching fast, cattle dealers have bumped up the prices of sacrificial
The Afghan government has begun the launch of a new marketplace in southern Kandahar province in an effort to provide