Water canal to be built in Ghoriyan district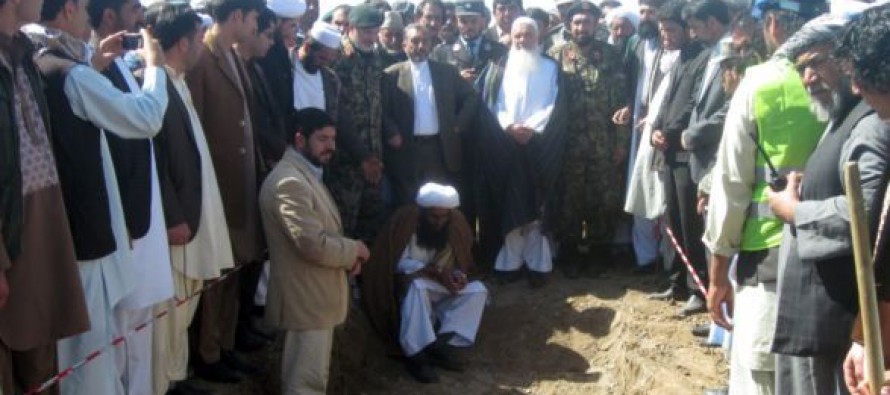 A water canal worth USD 8.5mn would be built in Herat's Ghoriyan district, close to the border with Iran, said officials of the Ministry of Water and Energy on Monday.
The project would irrigate 9,750,000 hectares of land and benefit 1,734 households.
Funded by the Asian Development Bank, the project would be implemented on Harirod River, where Iranians have been accessing it for water for years.
Minister of Energy and Water Mohammad Ismail Khan said the project would be completed within a year and a half.
"The 80km canal would be built by an Afghan construction company called 'Afghan Sadaqat'," added Minister Ismail Khan.
The dwellers called on the Ministry to supervise the works on the project in order to ensure transparency and proper execution of the aid money.
Many of the dwellers expressed their concerns about the intrusion by neighboring countries into Afghanistan's water projects.
"Our Islamic neighboring countries have repeatedly tried to cause destruction to our country. We request the relevant authorities to seriously monitor the implementation process of the project. Our farmers are suffering from lack of water. We have tied our hopes to this water canal to resolve their issue."
Basir Ahmad, an employee at the Afghan construction company, said 120 individuals along with 16 engineers are working on this project.
He assured the residents that the project would be successfully completed within a year and a half.
---
---
Related Articles
Afghanistan has so far exported 5,400 tons of goods worth USD 100 million through the air corridors that it has
Afghanistan and Pakistan signed accord on the electricity transit fees for the trade of 1,300 MEW of electricity as part
Afghan officials, including 2nd Vice President Mohammad Karim Khalili, Economy Minister Abdul Hadi Arghandiwal, deputy ministers and governors from all