WB funds the New Market Development Program in Afghanistan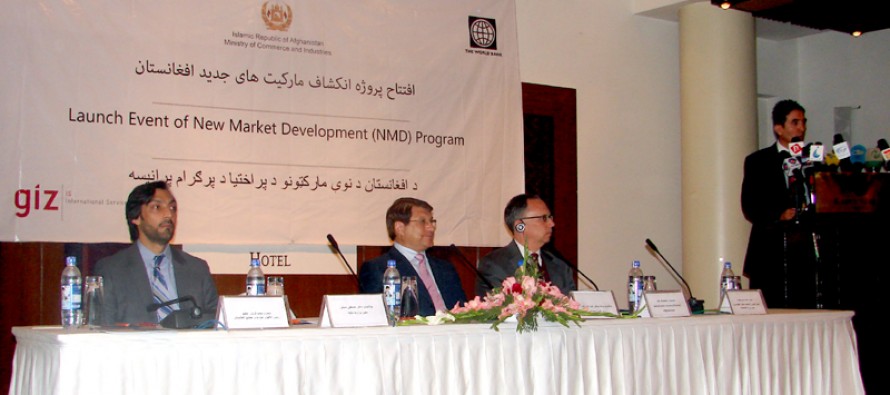 The World Bank had pledged USD 22mn in aid to the Afghan government for the development of Afghanistan's market system through the New Market Development Program.
The development objective of the New Market Development Project is to help in the revitalization of private sector activities in the four major urban cities of Kabul, Mazar-e-Sharif, Jalalabad and Herat through provision of business development technical assistance to support private firms' initiatives to gain market knowledge, improve product quality and processing technologies, and increase their presence in both domestic and export markets.
The overall project will be managed by the Ministry of Commerce and Industry (MoCI) through a Kabul based project management unit (PMU) together with MoCI staff in each of the pilot cities by each provincial office. The utilization of the provincial offices is important as it sends a strong signal that the Government is serious about empowering cities to develop their economies, and harness these local energies.
Speaking at the press conference on Tuesday, MoCI Minister Anwarul Haq Ahadi said competition is an important factor that is lacking the current market system, as most manufacturers are still relying on traditional methods of production, which have failed against foreign-made goods in the market.
Some USD 18mn of the aid money would be spent towards technical guidance program to train producers and merchants with design, packaging, processing, planning, marketing and competitive issues, said Mr. Ahadi.
Robert Saum, the World Bank's country director, said the project is aimed at improving the quality of Afghan goods. The program would support small and medium enterprises in Afghanistan and would create employment opportunities.
Meanwhile, Head of Afghanistan Chamber of Commerce and Industries (ACCI) Qurban Haqjo called for transparency in the implementation of the project.
---
---
Related Articles
Work on the construction of the Afghan-Turkmen-Tajik railway was inaugurated on Wednesday in Asghgabat, capital city of Turkmenistan. Afghan President
Best Actor in a Leading Role (Female) – Deepika Padukone for Piku Best Actor in a Leading Role (Male) –
Russian State Duma Speaker Sergei Naryshkin in his meeting with the Head of Afghanistan's Upper House, Fazl Aadi Muslimyar, emphasized