WB to Invest $460M in Peshawar-Torkham Expressway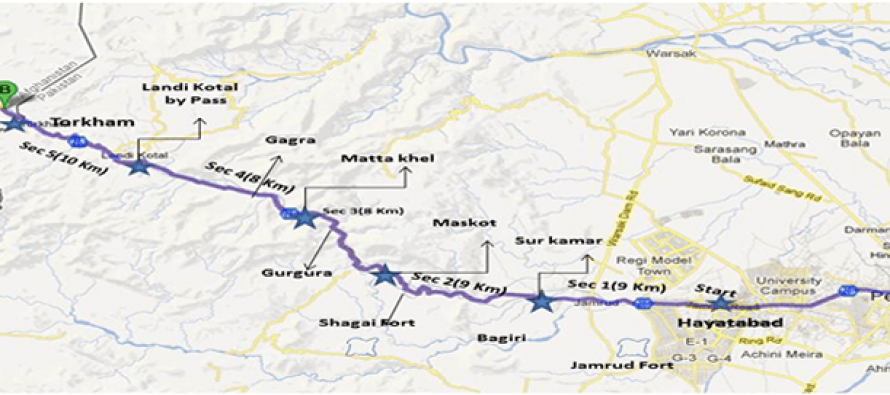 The World Bank has decided to invest $460 million to build a new 4-lane highway from Peshawar to Afghanistan border as security situation improves. 
The project is aimed at bolstering trade how to get cialis between the two countries and creating job opportunities in war-torn federally administered tribal areas (FATA).
The board of directors of the bank is likely to approve the $460-million loan next month for Peshawar-Torkham Expressway Corridor project, according to the World Bank statement. 
A major component of the loan, $383.6 million, would be given for the construction of the road. Another amount of $72 million will be approved for the development of marble and horticulture sectors.
The total cost of the project is nearly $483 million and the remaining amount will be arranged by Pakistan. 
The 50-kilometer long Peshawar-Torkham project is part of the 281-kilometer long Peshawar-Kabul expressway, which has has been termed as the Gateway to Central Asia.
The World Bank funding for the new four-lane expressway from Peshawar to Torkham border has been announced as the existing two-lane road cannot be modernized due to various constraints.
The existing 2-lane Peshawar – Torkham Road passes through Khyber Pass and is the most important link between Pakistan and Afghanistan. It has been a major route for supplying military armaments and food to the NATO forces in Afghanistan since the US invasion of Afghanistan in 2001. 
In addition to NATO supplies, the road also serves as trade route under Afghan Transit Trade Agreement. 
Due to immense increase in traffic volume during the past few years, the condition of the road deteriorated and required major reconstruction/rehabilitation.
Construction work on this strategic project commenced in Nov 2012 by the Frontier Works Organization (FWO) at an estimated cost of approx US$87 million — funded by the USAID.
Completion of the project will benefit the local populace of Khyber Agency as well as enhance the existing trade volume with the neighboring country (Afghanistan).
---
---
Related Articles
The Prime Minister of India, Dr Manmohan Singh called the President of Islamic Republic of Afghanistan Hamid Karzai today to
President Ashraf Ghani inaugurated the 220kw Ghazni-Maidan Wardak power project on Thursday in Chamtala area of the capital Kabul. Addressing
The United States Agency for International Development (USAID) announced a new, five-year, $40 million award in support of the American