WFP provides emergency assistance to Afghanistan's returnees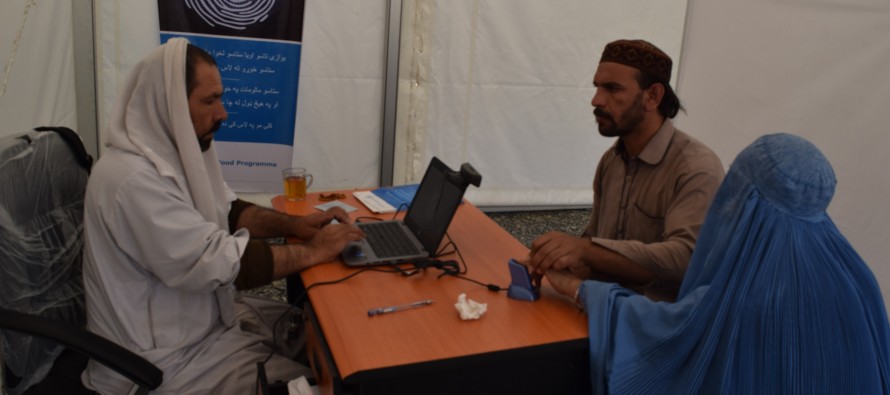 As Afghanistan struggles with growing numbers of returnees from Pakistan and people displaced internally by conflict, the World Food Program (WFP) has launched a nine month operation canadian health care pharmacy order viagra to provide emergency food and cash.
Since July the number of returning refugees – some with identity papers, others without – has increased dramatically: thousands are now crossing the border every day at the main entry point of Torkham, in eastern Afghanistan. Overall, more than one million people are where to buy cialis online forecast to be on the move across the country by the end of the year.
In response to the crisis, and in collaboration with the Afghan government, United Nations agencies are scaling up their humanitarian operations. To meet immediate shelter, sanitation and food needs, the UN has launched an urgent (or "flash") appeal for a total of US$152 million.
WFP has been working closely with Afghanistan's Ministry of Refugees and Repatriation to set up a dedicated digital registration platform at the viagra pfizer border. It uses WFP's beneficiary management application, SCOPE, to capture the returnees' biometric data and other relevant details. To ensure that no-one is left behind, WFP is monitoring the situation through its mobile vulnerability assessment mapping – or mVAM – tool. This allows beneficiaries and community leaders to report any shifts in the emergency situation, in real time, over their mobile phones.
But cialis or levitra which is best a successful response depends on adequate financing.
"We need sufficient and timely funds, in the coming weeks and months, to ensure that we can help returnees as rapidly and efficiently as possible," said Mick Lorentzen, WFP's Country Director in Afghanistan. "A quick and focused response to this crisis will ensure that more people do not fall into chronic food insecurity," Lorentzen added.
WFP's emergency operation is providing food and cash assistance for 163,000 undocumented returnees, 200,000 documented returnees, 150,000 internally displaced people, and 35,000 refugees in Khost and Paktika. Meanwhile, WFP's existing targeted nutrition support is being  scaled up in eastern Afghanistan, and support for the prevention of malnutrition is being provided to more than 23,000 toddlers from returnee families. In total, WFP will support 550,000 people through the emergency operation.
Operational costs stand at US$66.8 million. Thanks to timely contributions from Australia, Belgium, Italy and Norway, 12 percent of operational needs have already been met.
---
---
Related Articles
Afghanistan's first group of female coders have developed a game called Fight Against Opium in an effort to raise awareness
Expansion of banking services through mobile can provide more conveniences to the people in terms of commerce transactions, tax and
According to APA, 30% of the International Security Assistance Force (ISAF) is being withdrawn from Afghanistan through Azerbaijan. Answering the