WFP receives $20mn from USA for returnees in Afghanistan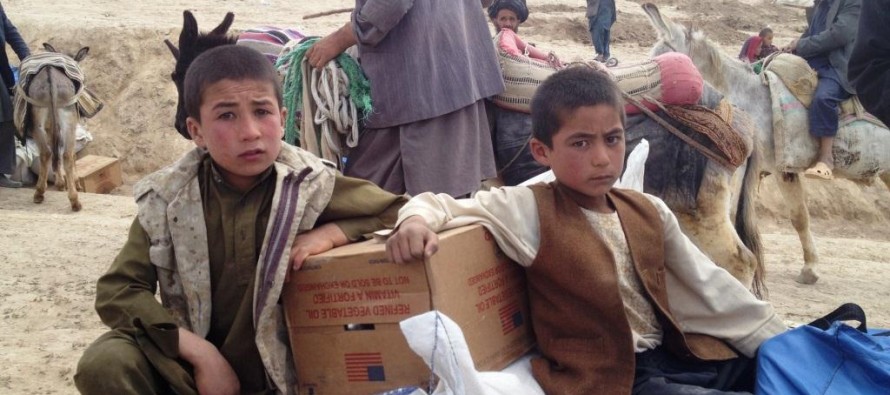 The World Food Program (WFP) has welcomed a contribution of USD 20 million from the Government of the United States of America for emergency food assistance for some 550,000 returnees and displaced people in Afghanistan.
This emergency operation has already been running for five months and WFP has reached 200,000 people so far.
"With the return of hundreds of thousands of returnees, refugees and internally displaced persons flooding the borders and making their way back to their homes, if they have a home to return to, it's imperative that we help," said USAID Mission Director Herbie Smith. "Our Mission is working diligently with the World Food Programme and others to provide funding and support to those in desperate need of help, especially during these bitterly cold winter months. USAID is committed to provide as much assistance as possible to help alleviate the suffering these people are enduring."
"This generous contribution translates into three crucial areas of impact. First, it enables WFP to deliver desperately-needed food to people who have had to flee their homes. Secondly, it will help get extra nutritious food to young children who should not have to pay the price of chronic malnutrition. Finally, it will give the Afghan economy a much-needed boost, as we plan to buy as much food as possible locally. We thank the Government and the people of the United States of America for making this possible," said Mick Lorentzen, WFP's Representative and Country Director in Afghanistan.
WFP is providing food and cash assistance for 163,000 undocumented returnees, 200,000 documented returnees, 150,000 internally displaced people, and 35,000 refugees in Khost and Paktika. WFP is also scaling up existing nutrition programmes in eastern Afghanistan, with special nutrient-dense food being provided to more than 23,000 toddlers from returnee families to stave off malnutrition. Wherever possible, food for the operation will be purchased in Afghanistan. Already in 2016, WFP used USAID funds to buy 23,322 metric tonnes of wheat flour, fortified with vitamins and minerals, from mills in Kabul, Hirat, Jalalabad Kandahar, and Mazar-e-Sharif.
The USD 20 million contribution accounts for almost 30 percent of the total planned budget for WFP's response to the immediate needs of the returnees arriving into Afghanistan from Pakistan, and of people displaced within the country by conflict, in what is planned to be a nine-month operation. The USA remains a strong partner and the largest donor to WFP's operation in Afghanistan.
---
---
Related Articles
Afghan Energy and Water Minister Mohammad Aref Noorzai said his ministry was working to improve sustainable energy services for the
The Ministry of Rural Rehabilitation and Development (MRRD) through its National Solidarity Program (NSP) has completed dozens of  development projects
Afghanistan and the United Arab Emirates signed the strategic partnership charter on Wednesday at a ceremony attended by Sheikh Mohammed