What is impeding the development projects in Kabul?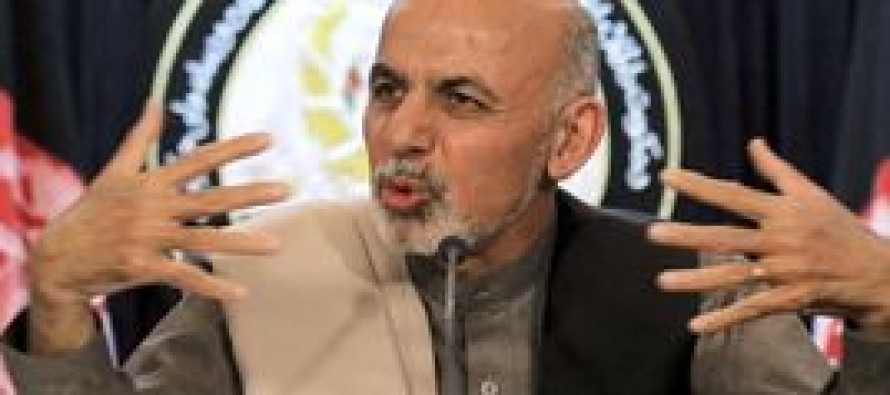 Officials of Security Transition Commission have cited security issues and lack of good governance as the main hindrances to the implementation of development projects.
Speaking at a conference attended by officials from the capital and its districts, the Head of the Commission Ashraf Ghani Ahmadzai added the lack of cooperation among the government organs as another obstacle to the implementation of development projects.
"Security cannot be ensured without a plan. For parallel development to take place justice should exist and sustainability should be considered. People are not substantively participating, indicating a gap between the government and the public."
The conference by the Transition Commission, attended by Kabul's governor, parliament members and other officials, was aimed at discussing political, economical and social situations of Afghanistan.
The participants termed lack of security and good governance, grabbing of government lands by powerful individuals and problems associated with the implementation of development projects as the main issues of the capital.
Shukriay Barekzai, a member of the parliament and a participant at the conference, criticized the works of Kabul's governor, claiming that Kabul officials have not carried out the needed tasks for the development of the city.
"Every year the highest budget is earmarked for Kabul city, where we witness the minimum service level, particularly in the surrounding districts."
In response to the criticism, the governor of Kabul said that reconstruction projects in Kabul are executed through relevant ministries, and the governor office does not have much authority in this regard.
Residents of Kabul city and surrounding districts have previously complained about the absence of reconstruction projects. They blame the government in this regard.
---
---
Related Articles
In a bid to boost saffron production in the country, Afghan Agriculture Ministry distributed 3,200 kg of Saffron corms to
India announced Saturday that majority of agricultural imports from Afghanistan would be exempted of customs duty, in an attempt to
According to a recent investigation by the Afghan Supreme Audit Office, a number of government offices have failed to spend