What is there to be done to increase Afghanistan's GDP?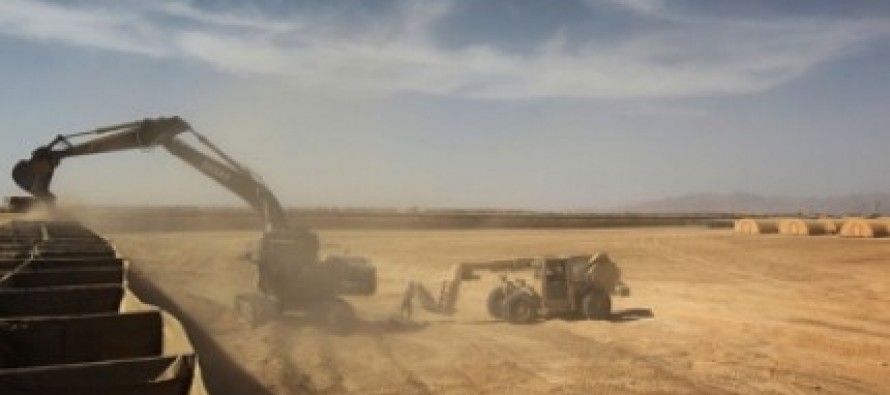 The Afghan economy has been consistently in a low state from a historical perspective since 1960s. Afghanistan has had a traditional economic system until the invasion of the former Soviet Union. When the Soviet Union invaded Afghanistan, the country experienced a socialist economic system "a centralized system" in late 1970s.Afghanistan experienced an Islamic system of economy during the Taliban regime. Eventually, Afghanistan has adopted a free market economy since the presence of theinternational community in 2001 which was coupled with the introduction of a democratic system of government for Afghanistan.
In the above mentioned periods Afghanistan has had a poor economy with a low GDP "gross domestic products". But unlikely, in recent decades according to CSOA's"Central Statistics Organization of Afghanistan" report, the GDP in our country expanded 9.50 percent in the fiscal year 2011-12 from previous years. In another report by the World Bank, Afghanistan's GDP in 2011 was worth 20.34 billion US dollars. This indicates that due to the foreign aid and investments, Afghanistan's economy is growing rapidly.
Beside the foreign aid and investments, Afghanistan's domestic income sectors are also growing, and playing a key role in increasing the GDP of Afghanistan. Agriculture is a significant sector in Afghanistan's economy that constitutes 35 percent of GDP. The exploration of natural resources, such as mine explorations, has started to play a key role in the increasing revenue.
 The third sector that forms the Afghan economy is the Tax Revenue Department, working under the supervision of Ministry of Finance. This sector has major influences in increasing the GDP of Afghanistan. The income of the revenue department raised to 1.64 billion US dollars in 2012 fiscal year, a 14-fold increase on 10 years ago (Reuters, 2013). And this seems a major increment in national income.  However, the revenue department of ministry of finance faces major impediments in collecting the taxes.
We "Afghans" do not often agree to pay taxes to our government, and we sometimes even scoff the tax payment requirement. Hence the Afghan government misses out on the revenues that can be generated from taxes and spent towards welfare projects. On the other hand, we have some powerful and rich people that hold huge investments and properties and are often not paying their taxes to the authorities. The government authorities have admitted that taxing the powerful and rich businessmen is not easy, because most of them are key government officials, tribal and ethnic leaders, and often militias. These rich and powerful people have huge influence on government policies and institutions that are responsible to collect taxes. The culture of taxpaying does not exist in Afghanistan, both among our ordinary citizens and affluent individuals. "We have to promote the culture of tax paying in our country". The government needs to develop policies and increase its influence on these rich and powerful people and make them pay the taxes.
Despite of the challenges, the revenue department in the ministry of finance has played a significant role in raising the national incomes. According to a Reuters report, under the previous head of the revenue department Ahmad Shah Zamanzai, the tax department jailed more than 20 tax evaders, froze bank accounts, and shut the premises of businesses that refused to pay tax. Currently, Afghanistan's tax incomes ratio to GDP stands above 11 percent, higher than the neighboring country Pakistan (Reuters, 2013).
Despite the above mentioned achievements of the revenue department in ministry of finance, I acknowledge the presence of massive corruption in the ministry of finance and all other governmental institutions. I do not notice a serious motivation for fighting corruption in any ministry or government institution. Abdul Rahman Mujahhid is the newly appointed head of the revenue department, who has said he would make the revenue department "corruption-free"(Reuters, 2013). However, I do not see a strong commitment in him towards tackling corruption."Corruption is a part of public life in Afghanistan," Reuters has quoted Mujahhid. This statement contradicts his "aim" of creating a "corruption-free" revenue department. It does not show the commitment needed. We need some serious and dedicated managers to work hard against corruption and tackle the obstacles of taxing collection procedures.
Now coming to the main question "Do we have the Potential to raise our GDP "Gross Domestic Products? To answer this main question, we have to rely on strong management and dedicated managers in agriculture, mining, tax revenue department and all other key economic sectors. We need serious heads and managers like Ahmad Shah Zamanzai, who did not hesitate to confront powerful tax evaders. Government and the international community need to focus on major investment projects in housing, mining and agriculture sectors that will greatly contribute in increasing GDP of Afghanistan.
Economy shapes a country's future and a stable economy is the backbone of development and prosperity in any nation. Afghanistan has a great opportunity to utilize from the presence of the United States and the international community. To some extent, developmental projects in economic, educational, health and agriculture sectors have been implemented.  However, the government administration has failed to tackle corruption. Furthermore, the presence of warlords, lack of rule of law, lack of experts, and the influences of rich and powerful people on government are the major sources of problems. I believe that we have the capacity of growing our economy, only if we decide to seriously work for it.
By: Faazel Ahmad Oria
---
---
Related Articles
Five development projects have been completed in Sar-e-Pul province with financial collaboration from the National Solidarity Program (NSP) of the
Afghan Ministry of Commerce & Industries (MoCI) have reported a 4% rise in Afghanistan's Qaraqul exports. With about 45,000 pieces
The Afghanistan Research and Evaluation Unit (AREU) today launched its recent research Issues Paper, "Surface Groundwater Interaction in the Kabul