Why pharmaceutical industries in Afghanistan do not flourish?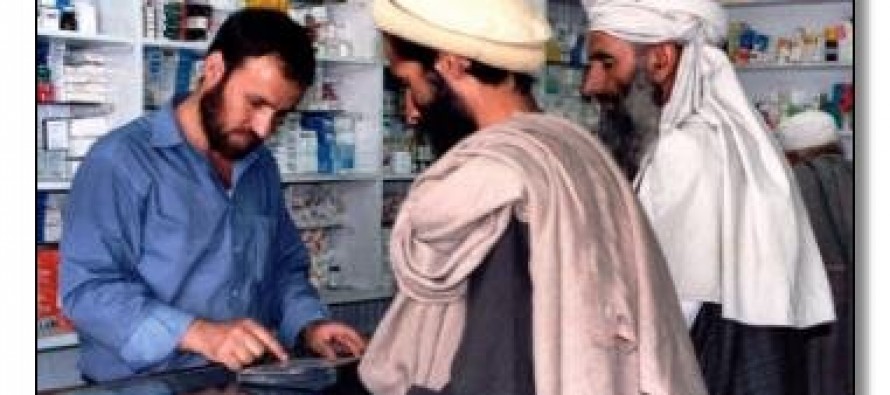 The Afghan Private Pharmaceutical Industries Union has complained about the lack of support from the government.
Currently, there are about 20 pharmaceutical industries in Afghanistan, and most of them are operating in rented houses.
The owners of the industries say that the government has not provided them with investment opportunities; as a result the pharmaceutical industry in Afghanistan has not witness growth.
They claim that the Ministry of Public Health has failed to fulfill its promises to the pharmacists in the past years.
"It is disappointing that our domestic drug production is only 4%. We are ripe for investment. But, the government has not provided us with such factors as land, electricity, water and society needed for production. The government has promised to distribute lands in the Mir Bacha Kot region. We yet have to see whether the promise will be fulfilled," said Abdul Khaliq Zazai Watandost, Executive Head of the Union.
After the Afghan government established its constitution and embraced an open-market economic system, the pharmaceutical industries began their activities in the country.
Despite lack of support from the government, the industries have managed to supply sufficient amount of drugs, said Mr. Watandost. Nonetheless, 90% of drugs in Afghanistan are imported.
 Meanwhile, a number of residents in Kabul have complained about the substandard quality of drugs imported to Afghanistan.
According to reports, Hokhest and IBI were the two main pharmaceutical industries in Afghanistan. The industries halted their operations in the country as a result of the wars and conflicts.
Hokhest industry has restarted its operations, but its production does not meet the demands of the country.
Officials of the Ministry of Public Health have confirmed their commitments to the pharmacists and said their commitments hold true.
Complaints about the poor quality of drugs in Afghanistan have been around for a long time. However, the issue has not been tackled yet.
---
---
Related Articles
Municipality officials of Pulkhumri city, center of Baghlan, reported that the revenue of the city has increased by 32% from
By: Waliullah Zadran Afghanistan a least-developed country and landlocked economy is yet to become Member of the World Trade Organization
The National Procurement Commission (NPC) in its session on Saturday reviewed 36 contracts of 11 ministries and approved 25 contracts