Will Afghanistan's presence in APTTA be merely symbolic?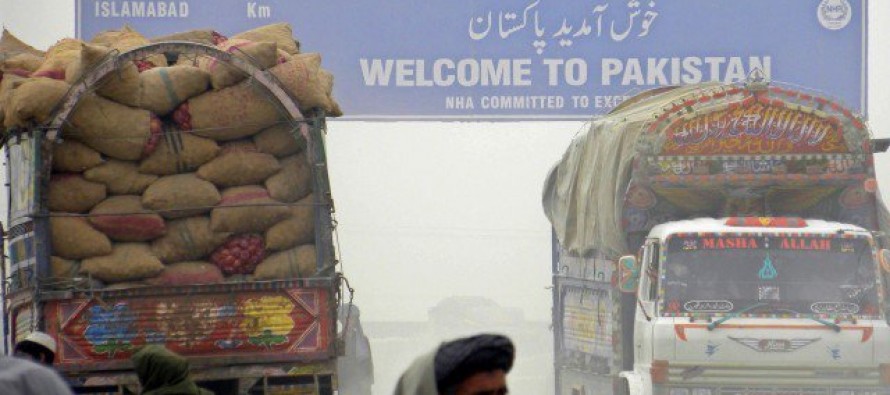 Afghanistan, Pakistan and Tajikistan recently finalized a trilateral trade transit agreement, which originally emerged between Afghanistan and Pakistan price of levitra at walmart and invited Tajikistan as well to extend trade to the entire region.
The Afghanistan Chamber of Commerce and Industries officials are, however, dubious about the success of this trilateral trade agreement.
They have called for changes in the agreement's terms and conditions to ensure that Afghanistan does not bear losses and reaps as much cialis vs viagra online benefit as Tajikistan and Pakistan.
This is in light of the ongoing trade disputes on the borders between Pakistan and Afghanistan. Afghanistan will not be able to profit from the trade agreement if the transit issues between the two neighboring nations persist.
A number of officials and economic pundits have raised concerns that Afghanistan's role in the agreement is merely symbolic.
Some officials have pushed for India to take part in this agreement in order to counterweight Pakistan's influence. However, Pakistani's government has shown immense opposition to this suggestion.
The best discount cialis Afghan-Pak Trade Transit Agreement (APTTA) was signed between Pakistan and Afghanistan in 2010, based on which Afghan traders can export their goods to other countries through Pakistan.
In July 2012, Pakistan had proposed to include free viagra samples Tajikistan in the transit trade agreement with Afghanistan to convert it into a trilateral accord and extend the trade to the entire region.
United States Agency for International Development (USAID) through its Trade Project has been working effectively with the Ministry of Commerce and Federal Board of Revenue (FBR) Customs for the implementation of the APTTA which came into effect on June 12, 2011 due to the Trade Project's efforts. APTTA is a successor to the 1965 Afghanistan Transit Trade Agreement (ATTA) which aims to boost regional trade between and through the two countries.
APTTA requires procedural and regulatory reform to discourage unauthorized trade and introduces mechanisms that reduce transit cargo dwell time.
With the completion of the APTTA, the United States and other NATO states are planning to revive the ancient Silk Road. This is to help the local economies of Afghanistan and Pakistan by connecting South Asia with Central Asia and the Middle East.
---
---
Related Articles
The Government of Japan has approved a $3 million grant to Afghanistan for a project which will improve the country's
Following the signing of a Memorandum of Understanding (MoU) between Afghan Ministry of Communications and Information Technology and Turkey's Postal
On Tuesday, 30th March 2013, a new TVET Teacher Training Academy (TTTA) was inaugu-rated in Mazar-e Sharif in Balkh Province.