Winners of Balkh University Business Plan Competition announced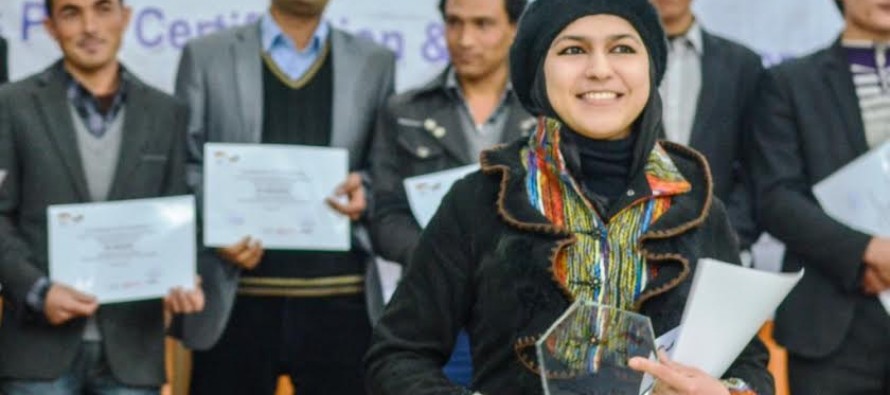 The winners of a business plan competition were announced at the Baran Imperatory Hotel in Mazar-e-Sharif, in Balkh province on Thursday.
The aim of the business plan competition was to test and encourage students' entrepreneurial thinking by asking them to come up with innovative ideas for businesses.
The three winners, chosen by a panel made up of representatives from Balkh Chamber of Commerce, FINCA (a microfinance organization) and Balkh University, will receive financial and technical support to help turn their ideas into real businesses. The highest score was reached by a team of two women who plan to start a modern handicrafts enterprise. The second prize went to an idea for a tailors' workshop and plans for an organic bakery made the third place. The winners are:
– Ms. Zakia Hasany and Ms. Khalida Rahimyar with a modern handicrafts enterprise – Ms. Nasera Samar with an idea for a tailoring company – Mr. Mustafa Rasekh and his organic Sabosi bakery plan
The competition was open to senior students at Balkh University and made possible with the financial support of German Federal Ministry for Economic Cooperation and Development (BMZ) and the Deutsche Gesellschaft für Internationale Zusammenarbeit (GIZ) GmbH.
The idea behind the business plan competition comes from the realization that to help achieve stability in Afghanistan, a strong and growing economy is needed to create job and income opportunities for its people. The increasing number of young people in the population presents both challenges and opportunities. With more students graduating from educational institutes than ever before, the pressure on the local economy for jobs is increasing. A sustainable solution to Afghanistan's economic crisis could be its youth: through an increase in innovative businesses started by an enter- prising young generation. By encouraging entrepreneurial thinking among urban Afghan youth, first steps can be made to developing up start-up businesses that can contribute to a self-sufficient economy not dependent on foreign means.
The program for economic sustainability implemented by GIZ on behalf of the BMZ works to- wards these ends through its Start-Up Project. Over the past two years financial and technical sup- port was provided to potential entrepreneurs in the four Northern Afghan Provinces.  This resulted in the start-up of around 130 businesses and the creation of over 300 jobs.
---
---
Related Articles
The Afghan House of Representatives has called on the government to collect taxes from foreign companies before they shut down
In the recent report of the Asian Development Bank (ADB), Afghanistan's economic growth for 2018 is revised downward amid the
The Afghan Ministry of Communication and Information Technology (MCIT) announced that 4G (fourth generation) services would soon be launched in