Winter descending on Shakur clan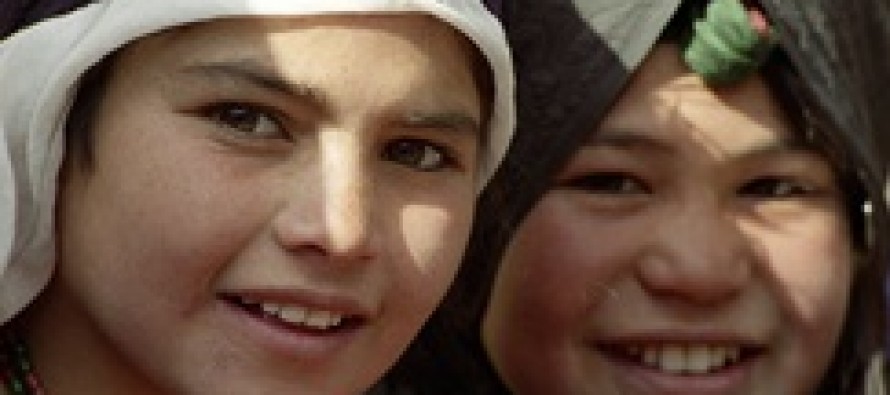 By David Zucchino, Los Angeles Times
In the pale gray twilight of late autumn, a sharp wind slaps at the scraps of plastic that Abdel Shakur, the clan patriarch, has installed on his mud hut walls in a futile attempt at insulation. The thin tarpaulins that serve as a roof are held fast by round patties of cow dung and worn auto tires.
Already, night temperatures are dipping to freezing or below. The 10 children of Abdel Shakur pad across the packed-clay floors in bare feet or plastic slippers. He pulls his wool wrap close around his bony shoulders.
"The snows are coming soon, and I'm afraid for the children," Shakur says. "When the snows come, people die."
During last year's exceptionally brutal winter, at least 42 people died of exposure or starvation in Parwan-a-Duh and other makeshift camps on Kabul's shabby fringes, according to the Afghan Ministry of Refugees and Repatriations. Almost all were children or elderly.
The French aid group Solidarites International puts the number higher, saying the cold killed more than 100 children alone in the numerous camps scattered in and around the capital.
Shakur, bearded and wizened at 47, says he lost his infant granddaughter, Parsima, last winter. The little girl grew weak and sickly before she was at last transported to a clinic, where she soon died.
Afghanistan is home to 460,000 internally displaced people, Afghans who have fled war, strife or famine in other parts of the country. More than 30,000 have settled in illegal camps around Kabul in search of jobs and shelter, according to the Office of the United Nations High Commissioner for Refugees.
In a desperately poor country, the internally displaced are often among the most dispossessed, living in abject poverty in makeshift housing with little access to sanitation or medical care. They get only nominal help from the Afghan refugee ministry, and limited, though regular, assistance from the U.N. refugee agency and other aid groups.
Even after a decade-long  multi-billion-dollar Western humanitarian relief effort, the displaced remain as miserable and wretched as ever. That was the case last winter, when emergency relief efforts were not mounted in earnest until February, well after the first children had died.
---
---
Related Articles
Drivers complain low-quality fuel has flooded Kabul, despite the Afghanistan National Standards Authority (ANSA)'s promise to take measures to curb
The Introduction. President Trump is looking for better options before deciding policy on the war in Afghanistan. The latest headlines
The Afghan Ministry of Agriculture has trained 15 women in Samangan province in cultivation and cooking techniques of mushrooms. The