Wolesi Jirga fails to pass the Anti-Money Laundering Law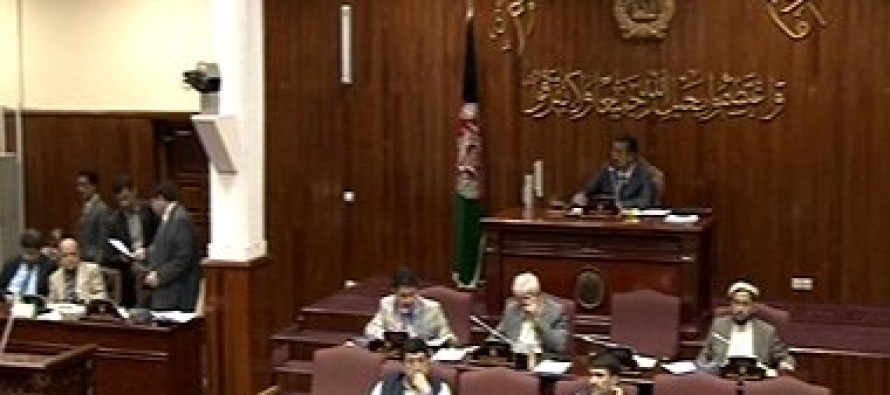 The ratification of the Anti-Money Laundering Law has been postponed until next Monday as the Lower House of the Parliament failed to pass the law due to lack of quorum.
The Parliament is facing a lack of attendance as most MPs are busy with runoff campaigns.
Afghanistan was threatened by the Financial Action Task Force (FATF) earlier this year for failing to pass key measures on combating money laundering.
The threat by FATF, an international body that sets standards on how countries combat money laundering, is close to become real as several countries have halted dollar transactions with most Afghan commercial banks.
FATF is due to announce its decision on Afghanistan's blacklisting this month.
If the House does not approve the law soon, Afghanistan will be blacklisted.
Kabul residents criticized the MPs for not serving the people who selected them and instead attending the presidential campaigns.
---
---
Related Articles
Deputy Minister of Public Health, Dr Abdul Basir Sarwar, and Mr. Andreas Glossner, Political Counselor at the German Embassy in
The National Solidarity Program of the Ministry of Rural Rehabilitation and Development (NSP/MRRD) recently completed three development projects in Nahar-e-Saraj
The National Solidarity Program (NSP) of the Ministry of Rural Rehabilitation and Development (MRRD) has completed 67 infrastrucutre projects in