Wolesi Jirga rejects 2014 Budget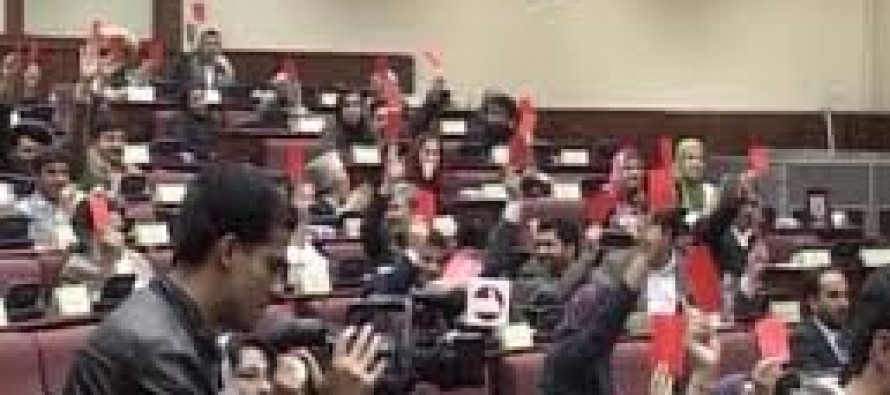 The draft budget for 2014 assembled by the Ministry of Finance (MoF) was rejected with a majority of votes by the Lower House of Parliament, Wolesi Jirga.
The MoF is required to reassess the draft and incorporate the changes the MPs conferred on.
Some of the reasons why the MPs rejected the draft are: imbalance of development budgets amongst the provinces, huge portion of budget earmarked for security despite the bulk of international aid allocated for security, large amounts of funds allocated for "capacity building" and insufficient funds for infrastructure and agriculture.
"Large amounts of money have previously been allocated under the umbrella of 'capacity building', of which we saw no outcome. We, therefore, want this portion of the budget to be spent towards other areas," said Financial and Budget Commission Chair Amir Khan Yar.
Meanwhile, a number of representatives called on the government to finalize the budget as soon as possible.
They expressed apprehension that the government might delay the salary payments of the employees, making budget rejection an excuse.
---
---
Related Articles
By Haroun RahimiFormal institutions in Afghanistan have failed to offer credit in a way that works for the Afghan context.
"We have to keep and foster our positive traditions, and of which Buzkashi is a good one that encourages you
Afghan President Mohammad Ashraf Ghani and his Turkmen counterpart Gurbanguly Berdymukhamedov officially inaugurated the first section of a USD 2bn