WOMEN'S BUSINESS PROGRAMS AND THEIR ROLE IN PEACEBUILDING IN AFGHANISTAN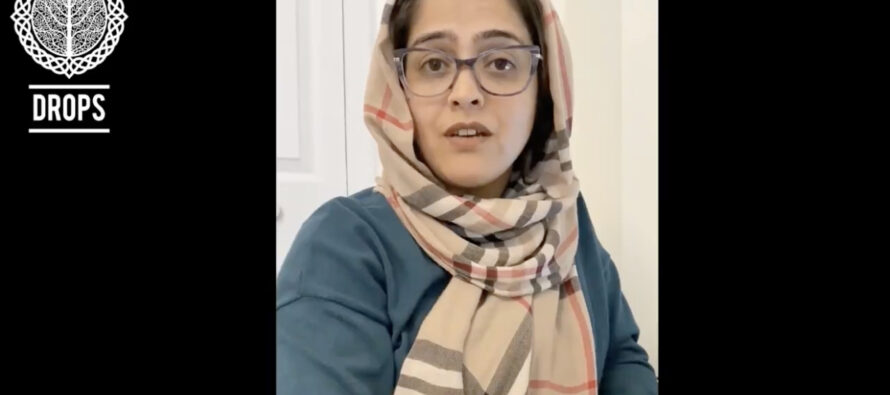 Manizha Wafeq, the Co-founder and President of the Afghanistan Women's Chamber of Commerce and Industry (AWCCI), offers with this article a case study of the PEACE THROUGH BUSINESS (PTB) program and the events which led to the creation of the AWCCI. She offers an analysis of the role of women's empowerment in business as someone who personally took part in all programs and events discussed in the case study.
To read the full paper click here.

Paper Title: Peace Through Business: Women's Business Programs and Their Role in Peacebuilding in Afghanistan

Author(s): Manizha Wafeq

To cite this article (Chicago): Wafeq, Manizha (2020) "Peace Through Business: Women's Business Programs and Their Role in Peacebuilding in Afghanistan." Afghanistan Women and Peacebuilding Journal, Vol. 1 (2020): pp. 63-72. Accessed Month Day, Year. Retrieved from
AFGHANISTAN WOMEN AND PEACEBUILDING JOURNAL (VOL. 1 – 2020)
Published by
Organization for Policy Research and development Studies (DROPS)
and UN Women Afghanistan
---
---
Related Articles
An initiative in Kabul has manufactured mobile kitchens that are driven around the city by women. Called "Banu's Kitchen" (a
Pakistan generates millions of revenue annually from the carpet business by selling thousands of square meters of Afghan handmade carpets
The National Solidarity Program (NSP), working within the framework of the Afghan Ministry of Rural Rehabilitation and Development (MRRD), has